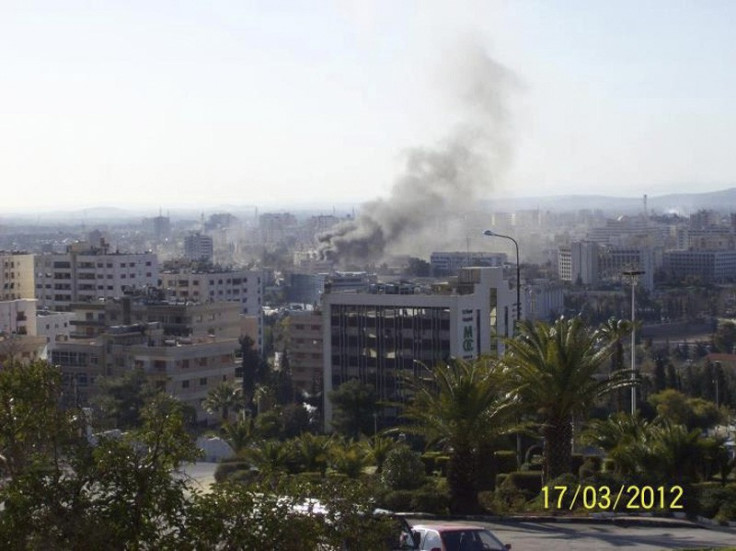 Two independent journalists have been reportedly killed by Syrian security forces and a third has been injured.
The freelance journalists were identified by the Spanish daily El Mundo, citing activists' accounts, as Nassim Terreri, a 25-year-old French man and Walid Bledi.
The Committee to Protect Journalists (CPJ) confirmed their identities. They said the two journalists were British of Algerian descent.
The wounded journalist has not been identified.
The Syrian Network for Human Rights (SNHR) also reported two journalists had died but said they were Algerians. Intriri and Bledi were killed while attempting to reach the town of Darkous, in Idlib province, SNHR added.
The Syrian Revolution General Commission also said the slain journalists were Algerians.
The Guardian also reported the deaths,quoting a source. "Three Algerian journalists were part of a group of 50 trying to enter Syria when the house where they were staying was attacked by army and shabiha.
"The group ran away but the journalists tried to return and were fired upon from an armoured army vehicle. Two were killed. A third was wounded and brought to Antakya for treatment"
The journalists were said to be filming a documentary about Syrians fleeing the country for Turkey.
A witness interviewed by the CPJ said the Syrian army along with members of the Shabiha, a pro-Assad militia, entered the house where the journalists were staying and opened fire.
Intriti and Bledi fled when the shooting began, the witness added, but returned moments later to retrieve equipment when they thought the shooting had stopped.
One was hit in the head and the other in the chest, the witness added. The third journalist was shot in the left shoulder, according to the report.
"We offer our condolences to family and colleagues of Naseem Intriri and Walid Bledi," said Mohamed Abdel Dayem, CPJ's Middle East and North Africa programme coordinator.
"Their deaths are yet another illustration of the grave dangers that journalists face in reporting a conflict that the Syrian government has sought to hide from the world."
Up to 10 journalists have been killed in Syria since November, CPJ research said.