At least two British tourists have been killed and five injured after a train derailed on a spectacular mountain railway in northern India. The specially chartered train was carrying a group of 37 British tourists when it derailed near Kalka station at 1.20pm (8:50am BST) travelling to the Himalayan town of Shimla.
Indian Railways spokesman Anil Saxena told the BBC that both of the passengers killed were women, and rail officials told local media that five people had been injured.
"Preliminary reports received from the site said that two persons have died in the accident," Divisional Railway Manager, Northern Railways, Ambala, Dinesh Kumar, told the Press Trust India agency. Kumar said that the cause of the crash was not known and "the full coach derailed while another derailed partially".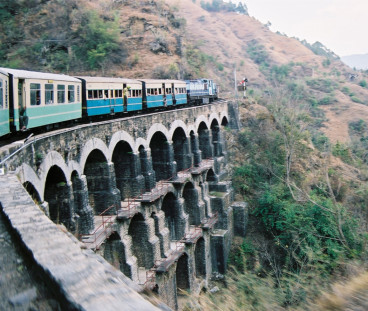 York-based company Great Rail Journeys confirmed that one of its groups had been involved in the accident, and that "a number of people in the group have been hospitalised." The company said it was sending representatives to the site of the accident.
The train had been rounding a curve on the track when it derailed, Neeraj Sharma, a railway official, told the AP news agency. A police spokesman said the injured were taken to a hospital in the nearby city of Chandigarh.
The UK Foreign Office said: "Following a train crash in Haryana [the northern India state where the incident happened], we are urgently looking into reports of British nationals affected and stand ready to provide consular support."
The 96km narrow-gauge Kalka-Shimla Railway, often called the "Toy Train Line", was opened in 1903 to connect Shimla, the summer capital of British India, with the northern plains. The railway climbs more than 4,000ft through the Himalayan foothills and is famed for its panoramic views.