Eros International, India's leading entertainment company, is poised to push its own online streaming platform using its huge movie catalogue before giants Netflix and Amazon muscle into the sub-continent.
Executive chairman Kishore Lulla plans to change the way Indians, well known for their fondness for Bollywood films, to start paying to watch movies online.
He plans to make Eros Now, its online streaming service a priority, after deciding to rethink plans to set up an old-fashioned television network, Bloomberg reports.
It plans to use its catalogue of more than 2,000 films and new, exclusive series to build a critical mass of loyal subscribers before Netflix Inc and Amazon venture into the world's second-most populous country, the agency said.
Eros International produces, buys and distributes Bollywood films in multiple formats worldwide. "We thought: 'We have the market share, we have the movies. Why don't we create our own platform?" he told Bloomberg at his London office.
Eros, which was founded by Lulla's father, Arjan in 1977, releases up to 70 movies a year, more than any US rival. Eros, he said, is "exactly where Netflix wants to be in the next three to five years. I'm already there."
He said: "In India, what are the three big things? Cricket, religion -- and movies. I want every Indian to have Eros Now."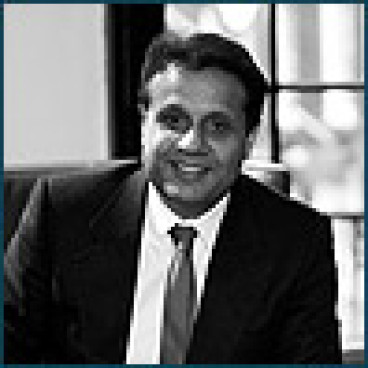 Following its marketing-free soft launch about a year ago, Eros Now has more than 26 million users and with its official 'hard-sell' unveiling in July, the company promises movies will be available to stream immediately after they hit the cinemas.
Eros Now however is not going to be an exact replica of Netflix. It cannot be as Bollywood films are famous for their songs with elaborate dance routines. So Eros Now plans to have sections for listening to tracks and watching the music videos.
And the numbers we are talking about is huge. Even with only 19% of Indians with access to the web, India has almost as many internet users as the US.
There is free access but it comes with ad-support and premium services cost about 50 rupees (£0.50, €0.67) to 100 rupees monthly. The rates rise outside India.
Eros could have 40 million users in 2016
Macquarie Group Ltd has estimated that Eros Now could have as many as 40 million users in 2016 with the number more than tripling to 133 million in 2020. It however expects fewer than 10% to pay for subscriptions but with sales from in-app transactions and adds, it is estimated that the online streaming service could rake in as much as $664 million in revenue within five years, which is more than double its parent company's 2015 sales.
Bloomberg says that although the company had been working on streaming concepts since 2005, the push came from Knight Assets & Co LLP, which has built a stake of more than 2% in the company. The London-based investment firm has called for on-demand to be the company's core strategy.
Netflix has more than 65 million subscribers in over 50 countries and territories and India is on its target list. Both Netflix and Amazon have declined to comment, the news agency said.
Competitors for Eros at the moment would come from Balaji Telefilms Ltd and Hooq, a joint venture between Singapore Telecommunications Ltd, Warner Bros, and Sony Corp. Hooq launched in India this year with monthly packages starting at 199 rupees.