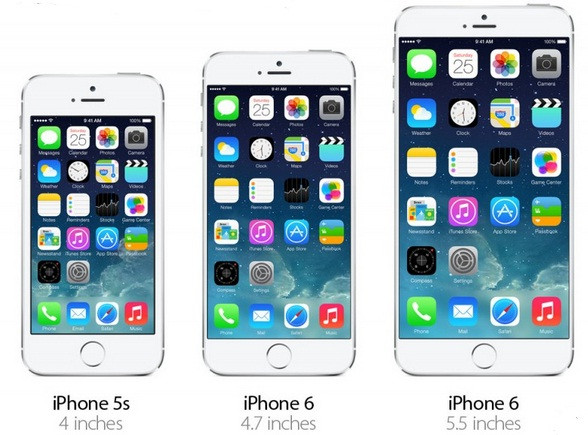 As major manufacturers like Samsung, Sony and HTC launch their flagship smartphonesfor 2014, the one name missing is obviously Apple, but that doesn't stop numerous reports and rumours emergeing about the company's plans for the iPhone 6.
The latest report comes from Japanese Business newspaper, Nikkei which claims Apple will launch two versions of the iPhone 6, one with a 4.7in screen and one with a 5.5in screen both of which will be launch "as early as September."
Apple typically launches its iPhones in or around September anyway, so it comes as no great surprise that it is the case again with this year's model.
Production
The report also suggests that the supply chain has already started making components for the upcoming iPhone such as the TouchID fingerprint sensors which were first introduced in the iPhone 5s.
The Nikkei report also suggest that LCD panels for the iPhone 6 will go into mass production in April-June at two locations - Sharp's Kameyama factory and Japan Display's Mobara plant - while the report also suggest LG will supply some of the LCD panels for the iPhone 6.
The resolution of the new larger screens is likely to be much higher than the 4in display on the iPhone 5s.
Sapphire
A report earlier this week further suggested that Apple was ready to replace the glass screens on its iPhones with screen made from sapphire, with a patent application made by Apple revealing it had applied for a patent to put a fingerprint-resistant coating on a sapphire display.
This follows a $578 million deal Apple inked last year with materials manufacturer GT Advanced to produce sapphire displays in a new Mesa, Arizona plant, which is currently under construction. It is expected to be fully functional by June this year.
The Nikkei reports ties up with the predictions of UBS analyst Steve Milunovich, who believes the iPhone 6 is most likely to arrive in August or September - but not in June - and will be available in two different models - one with 4.7in screen and another one with 5.5in screen.
However, Milunovich thinks only the 4.7in iPhone 6 will launch this year, while the 5.5in model might not debut until 2015.