Two Royal Navy ships and troop training to be cut to make UK defence budget savings
Military chiefs need to save £30bn in the next decade.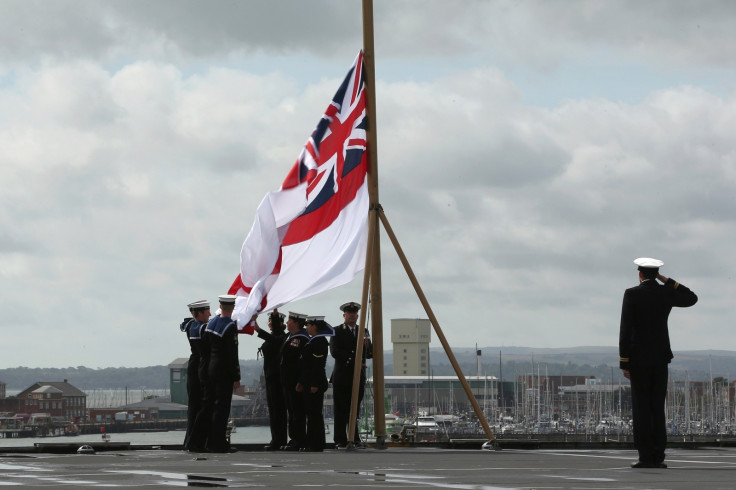 A former commander has warned that Britain's safety is at risk with impending defence cuts due which include the rolling back of troop training and the axing of two ships.
As British military chiefs and ministers look to save £30bn over the next decade, Royal Navy minehunter ships are targets for cuts, the Times reported, with the fleet of Hunt-class and Sandown-class ships being reduced from 15 to 13.
Armoured battle groups trained in Canada will be reduced from four to three and light infantry battle groups sent to Kenya, will be cut from five to three. In addition, 12 Lynx helicopters will taken out of service.
General Sir Richard Barrons, a former commander, told the Times that there should be a public debate with top brass and ministers over the state of the Britain's military.
"There are potential risks to our homeland and our vital interests abroad that we cannot address with our capability," he said.
Underestimating the cost of new equipment, a drop in the value of the pound and a funding gap in the defence review of 2015 has led to a need for Britain to make savings.
However there is concern that the savings come at a time when there is sabre rattling between North Korea and the US and as Russia is set to conduct a military exercise along Nato's flank later in September.
The Royal United Services Institute (RUSI) pointed to great gains made in military capability by China and Russia, which has closed the gap on Western military dominance. Its report said that cheap missiles costing less than £500,000 could disable the multi-billion pound vessel HMS Queen Elizabeth .
© Copyright IBTimes 2023. All rights reserved.