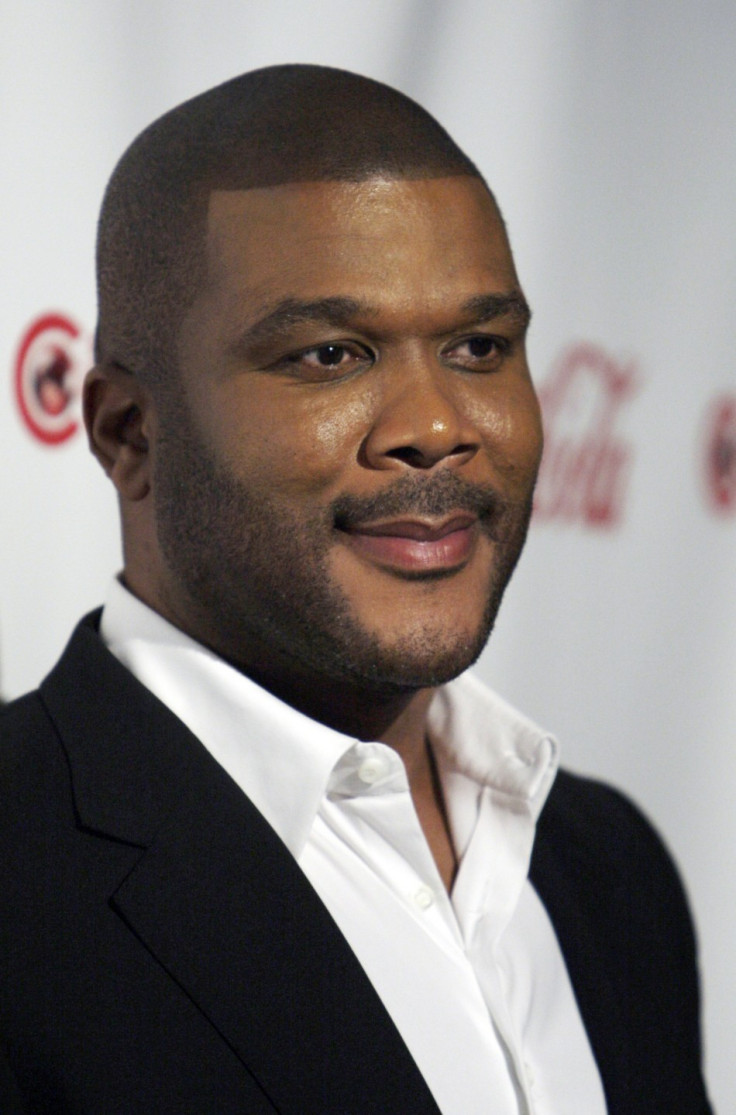 Tyler Perry had defended his decision to cast reality TV star Kim Kardashian in his upcoming film 'The Marriage Counselor' after the choice sparked outrage from fans.
The 42-year-old actor and producer headed to his blog to explain why first-time actor Kardashian had landed a role in the movie, following an outcry from disgruntled fans.
According to Perry, the main reason for casting the 31-year-old star for the film which as a predominantly younger cast than his previous blockbusters was to attract more young people to the cinema so they could absorb its message.
Perry who believes that she has the potential to be a role model told fans: "I thought and still do think, that it would be very responsible of her to be a part of this film. To have the young people that look up to her, see her in a film that is about what happens in life when you make the wrong choices.
"If one of those young people see this film and find the strength to live a better life and not go through what these characters went through in this movie, then we have all done what I feel I'm being led to do here. I hope you understand. I really do!" he added.
The movie mogul also used his open letter as an opportunity to reiterate that Kardashian only has a small role in the movie and pleads with fans to give a chance by asking : "Why wouldn't Kim Kardashian be invited into a film about Faith, Forgiveness and the healing power of God? What is wrong with that??"
Kardashian who is currently filing for divorce from NBA star and her husband of 72 days Kris Humphries might find her role in the "The Marriage Counselor" which is about marital relationships and faith issues quite tongue-in-cheek.