Typhoon Chaba leaves death in its wake as South Korea is battered by torrential rain and winds
The storm, stronger than Hurricance Matthew, is headed towards Japan, where is it likely to cause similar destruction.
At least three people have been killed as Typhoon Chaba slammed into southern parts of South Korea on 5 October. Three others are missing, homes and factories flooded and more than 100 flights were cancelled.
The deadly winds and rain hit the island of Jeju overnight, resulting in widespread power outages and damage to homes. At least 26 flights between the popular tourist island and China were cancelled, while 80 flights were cancelled at Gimhae Airport in Busan.
While media reports have noted that five people were killed in Busan and Ulsan, the Ministry of Public Safety and Security has declared three dead and three missing. Local media has shown footage of heavy flooding, with cars and buildings submerged as storm waves hit.
South Korea's main port and industrial sites were left flooded, causing disruption to production in a number of factories. The country's biggest port in the city of Busan was shut for a second day, while Hyundai Motor's factories in Ulsan were forced to suspend their work on the Accent cars and Sante Fe sport vehicles due to an "inflow of water".
Typhoon Chaba strengthened in the western Pacific and developed into a stronger tropical storm than Hurricane Matthew, which was battering parts of the Caribbean at the same time. Chaba had attained a Category 5 status on the Saffir-Simpson Hurricane Wind Scale.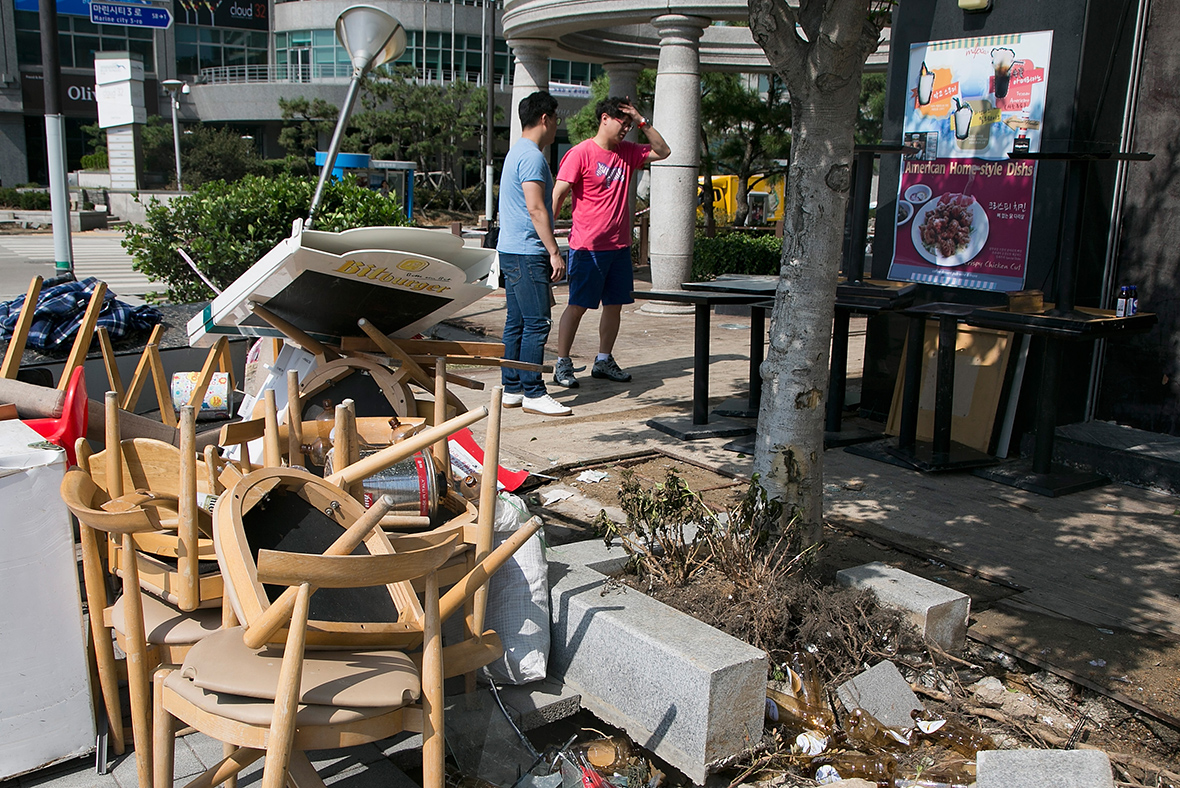 A spokesperson for the Met Office said: "As is often the case with tropical cyclones of this strength and size, storm surge and rainfall of several hundred millimetres is likely to accompany the exceptionally strong winds near the centre of the typhoon."
Typhoon Chaba is now headed towards Japan and forecasters fear that it could pass directly over the smaller island of Kume, which is home to only roughly 8,000 people. Although Chaba is not expected to make landfall in Japan, the island country is likely to see large amounts of rainfall with the risk of flooding as Chaba moves along the length of it.