Typhoon Dujuan and supermoon cause huge waves to slam into China's east coast [Photo report]
Typhoon Dujuan, coupled with the highest tide of the year, whipped up towering waves along China's east coast, leading to flooding and landslides. Emergency services were deployed to build temporary seawalls out of sandbags as embankments were washed away by the force of the waves.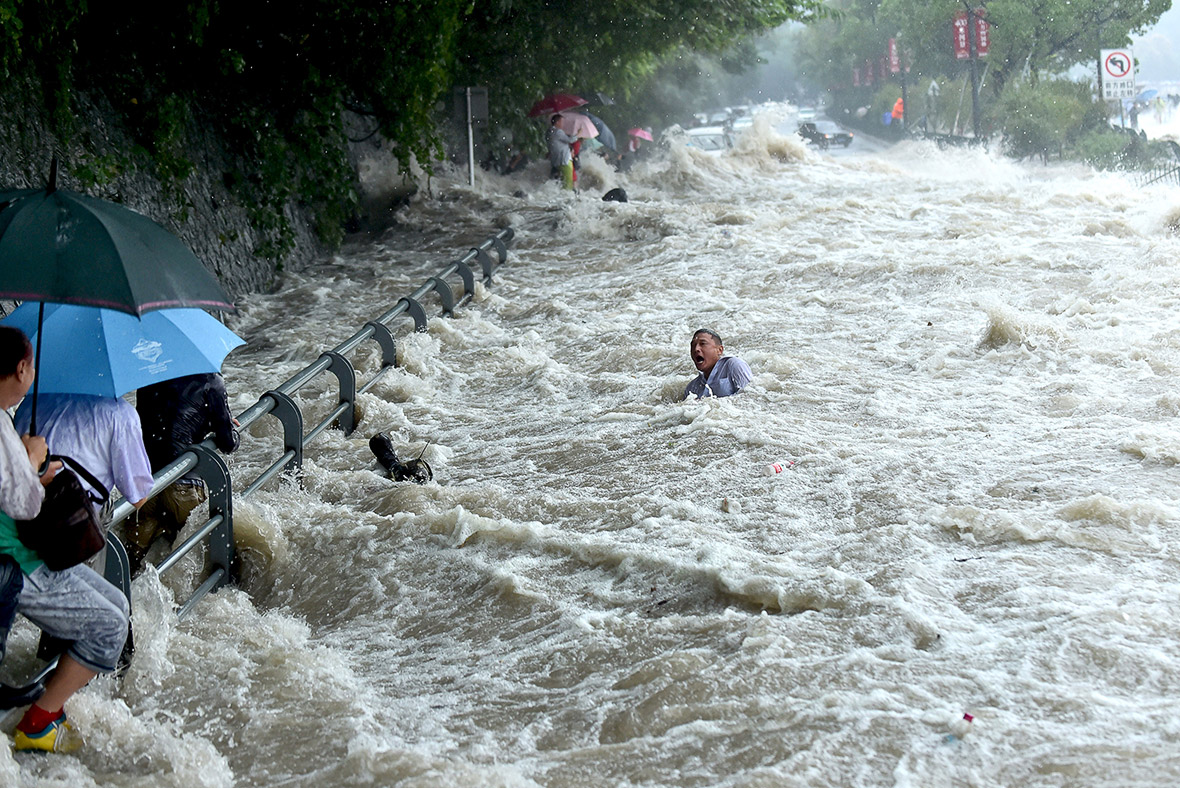 Typhoon Dujuan made landfall in southeastern Fujian province, packing wind speeds of around 120km per hour (74mph) before weakening into a tropical storm. Dujuan killed two people and injured more than 300 when it passed through neighbouring Taiwan. More than a million Taiwanese people faced power cuts and hundreds of thousands were left without water.
Coastal areas around the world have been slammed by super tides, intensified by this week's supermoon. But it created a spectacle for the thousands of spectators who flocked to the Qiantang River in east China's Zhejiang Province to watch the largest tidal bore in 10 years rush upstream.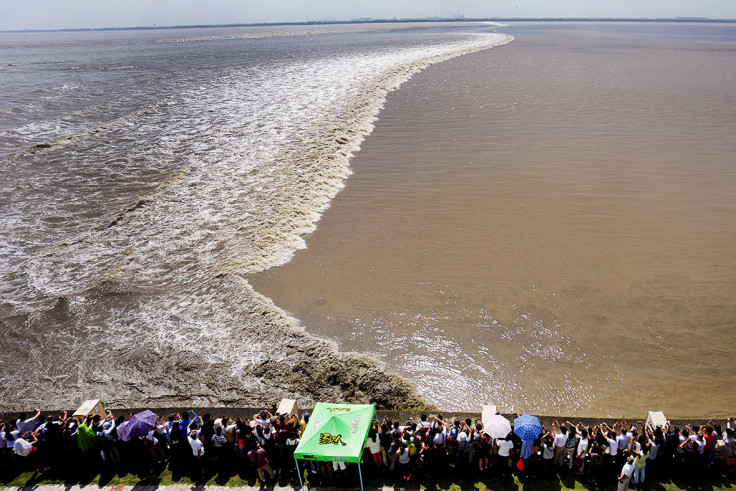 © Copyright IBTimes 2023. All rights reserved.