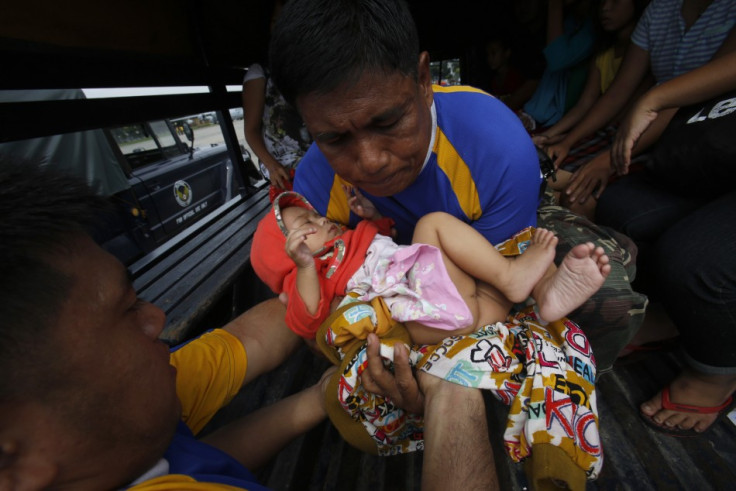 The typhoon-ravaged Philippines is struggling to cope with the chaos five days after super-storm Haiyan barrelled through the country, while confusion prevails in many of the affected regions.
The Philippine troops have shot dead two rebels who were planning to attack an aid convoy in Matnog town in Sorsogon province. A third rebel was apprehended following clashes with the New People's Army, the militant wing of the ruling Communist Party of the Philippines.
"There were no casualties on the government side. We thwarted the plan of the rebels to ambush a government relief convoy," said Lieutenant Colonel Joselito Kakilala.
The convoys carrying aid are increasingly coming under attack by both communist rebels and desperate survivors of the monster storm.
Meanwhile in the worst-affected province of Leyte, the government has deployed armoured vehicles and troops to deter the looters.
Despite the security measures, thousands of Haiyan victims stormed a government rice warehouse in Alangalang, Leyte. Eight people were crushed to death when a wall collapsed in the warehouse. According to the National Food Authority in the Philippines, as many as 100,000 sacks of rice have been looted so far.
"There is no water, no food. The malls, the grocery stores have all been looted. They're empty. People are hungry and they [authorities] cannot control the people," 42-year old survivor Joselito Caimoy said.
Thousands of people have also flooded Tacloban's airport in a frantic attempt to escape from the city, which is filled with rotting dead bodies and debris of buildings.
Here are some of the heart-rending images of the devastation.