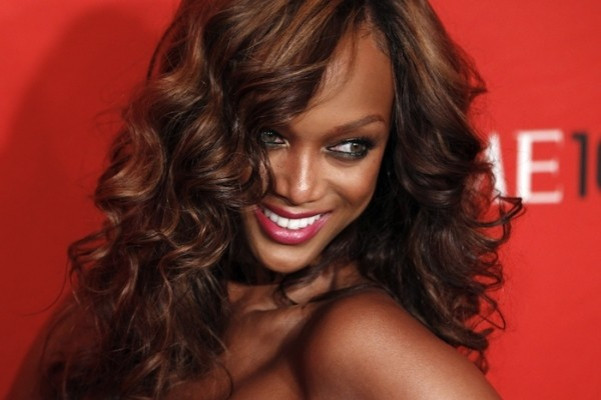 Tyra Banks has filed a $10m (£6m) lawsuit against a number of hairpiece companies claiming that they have used her name to promote their range of wigs.
The model-turned-media mogul claimed the companies were making millions of dollars in profit by using her image and trademark without her approval.
According to court documents obtained by TMZ, the companies, based in Los Angeles, were using Banks's name, photograph, image and identity for a number of their products sold through their websites.
Popular names include the Yaki straight [Tyra-Banks style] wig, the Tyra Banks custom lace wig #046, and the Tyra Banks-inspired human hair wig. Some hairpieces cost $300.
The 39-year-old America's Next Top Model judge claimed that she valued her trademark because of her star power. To support her claim, she included her 11-page IMDB profile as Exhibit A in the suit.
Banks has asked for an injunction against the companies and $10m in damages.