Tyson Fury vs Wladimir Klitschko rematch could be staged in Middle East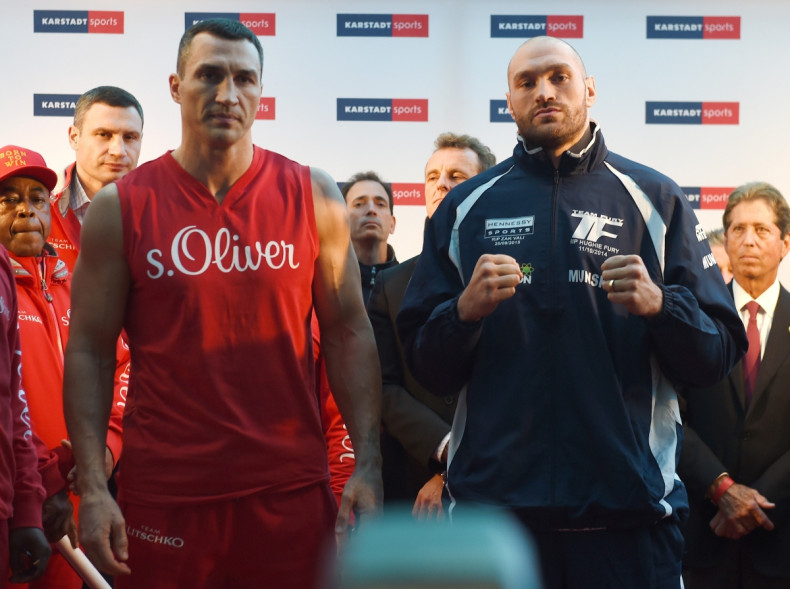 Heavyweight champion Tyson Fury's rematch against Wladimir Klitschko could be held in the Middle East. The 27-year-old world champion is due to defend his WBA, WBO and IBO belts against the Ukrainian in May, and the United Arab Emirates (UAE) is one of the destinations currently being considered by organisers.
The Middle East is keen to attract more high-profile sporting events to that part of the world and has reportedly tabled a lucrative offer to host the Fury fight, the clause for which was triggered by former champion Klitschko shortly after he lost a unanimous decision in November last year.
"There has been nothing finalised yet. We are looking at May, but it could be May 7, 14, 21 or 28. Nothing is fixed," Fury's trainer and uncle Peter Fury revealed, according to The Mirror. "Germany has been mentioned, but it could also be in England or the UAE. The UAE is being looked at and it could end up anywhere."
Fury is obligated to rematch Klitschko under the terms of the contract he agreed to for their first fight. The contract reportedly stipulates that the duo must contest the second fight wherever makes the most financial sense.
The first bout was staged in Dusseldorf, Germany, where Klitschko is a big attraction, and there is a strong possibility that the rematch will still be held somewhere in Europe.