The International Boxing Federation has stripped Tyson Fury of his world heavyweight title barely two weeks after he won the belt after beating Wladimir Klitschko. Fury was to have defended his title against IBF's mandatory challenger Vyacheslav Glazkov but has instead opted to have a rematch with Klitschko.
Lindsey Tucker, the chairman of IBF's championships said: "It's true he's been stripped of his IBF belt. Our challenger was Vyacheslav Glazkov but instead Fury's gone and signed a rematch clause with Wladimir Klitschko."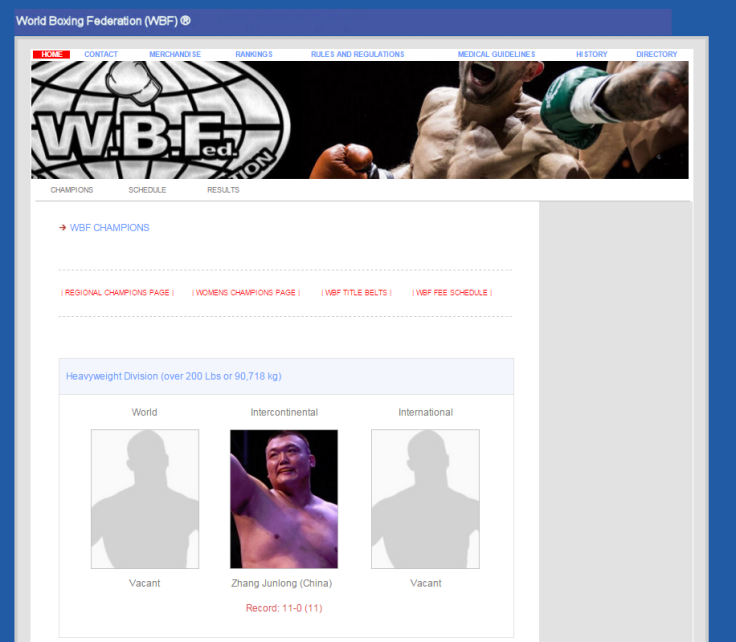 Fury however still retains the World Boxing Association (WBA) and the World Boxing Organisation (WBO) versions of the heavyweight title. The World Boxing Council (WBC) title is held by American Deontay Wilder. Fury is unbeaten in 25 professional matches.
The contract for the 28 November match between Fury and Klitschko in Dusseldorf included a clause paving the way for a rematch. Klitschko, the 31-year-old Ukrainian, who had held the title for 11 years, last week said he is exercising the option in the contract for a rematch.
Fury has continued to grab news headlines following his world title win. He has come under heavy criticism over his sexist and homophobic comments. There is now a petition signed by over 119,000 people at the time of writing to have Fury removed from the shortlist of the BBC Sports Personality of the Year.
Police investigating Fury over hate crime allegation
The Greater Manchester Police has confirmed that it is investigating an allegation of hate crime against Fury. A police spokeswoman said: "We take every allegation of hate crime extremely seriously and we will be attending the victim's address to take a statement." A decision would be made on whether any investigation will continue once the statement has been recorded, the spokeswoman added.
So what exactly has Fury said to raise so much furore among members of the public? He has been quoted as saying following his win: "I'm not sexist. I believe a woman's best place is in the kitchen and on her back. That's my personal belief. Making me a good cup of tea, that's what I believe." He has also criticised homosexuality and abortion.
In defending his comments on BBC's Radio 2's Jeremy Vine show on 7 December, Fury said: "I love my women and what I said goes for my wife alone. She knows her place, I know her place. That's our culture of people."
He does not stop there. He continued: "That's nothing to do with the world or anybody else and if I was a normal person, I wasn't in the spotlight, no-one would be making a scene about what I say to my wife."
He has also said previously: "There are only three things that need to be accomplished before the devil comes home: one of them is homosexuality being legal in countries, one of them is abortion and the other is paedophilia. Who would have thought in the '50s and '60s that those first two would be legalised?"
He told Vine: "Let's not try and make me out to be some evil person and I hate gays because I don't hate anybody. The only thing I have for people is love and that's what the world needs to realise. What a man does in his own home and with is own people is his own problems."