U.S. Elections: Herman Cain Gains Ground on Mitt Romney in Republican Nomination Race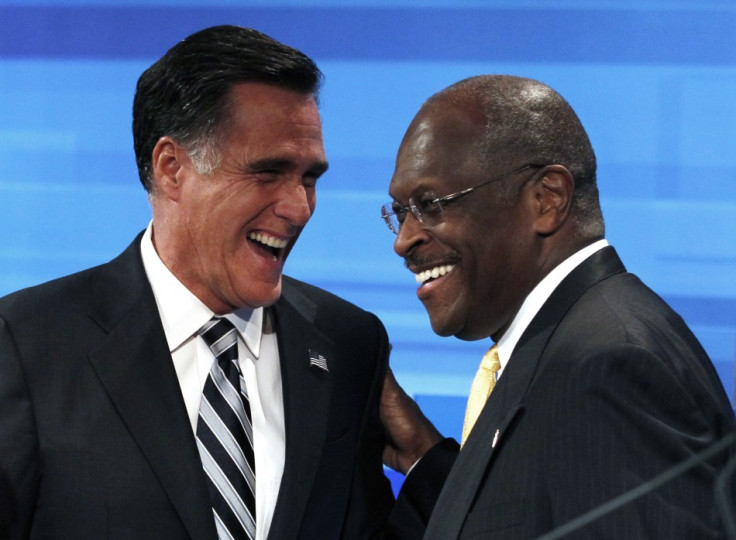 Although he is leading the race to take on President Barack Obama in next year's elections, fewer than one in four Republican voters back former Massachusetts Gov. Mitt Romney, while Herman Cain is steadily gaining ground, a Reuters/Ipsos poll found Wednesday.
The poll also showed that Obama is facing disappointment and resentment from voters about his performance in office.
Demonstrators in Washington have been protesting about the state of U.S. politics in recent days as part of the Occupy DC movement - inspired by the bigger Occupy Wall Street protests in New York.
Romney was backed by 23 per cent of Republicans in the October poll, up from 20 per cent in a similar poll carried out in June.
Cain, a businessman who has emerged as a surprise top contender, almost tripled his support in the same period, up to 19 per cent from a mere 7 per cent earlier this year.
Things could still change dramatically before a Republican nominee is chosen, and whoever wins the nomination to run against Obama faces an increasingly disgruntled public and a deflated economy.
© Copyright IBTimes 2023. All rights reserved.