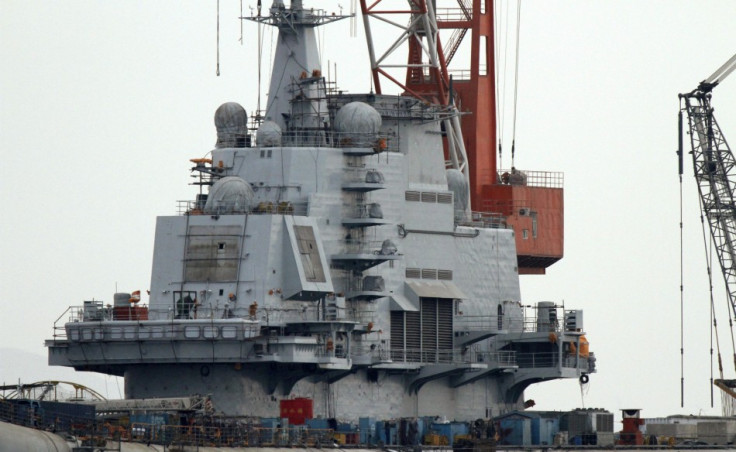 Following China's transformation of a former Soviet heavy aircraft-carrying warship called the Varyag for $20m, The U.S. have expressed concern of the Asian giant's new found interest in aircraft carriers and have called for more transparency.
The comments came just a few days after the carrier was give its first sea trials.
The former warship was allegedly sold to a Chinese company in 1996, and has been part of a military theme park in China's Tianjin municipality since 2004. After undergoing a rumoured 9.6 million pound refurbishment, the carrier now has five lavish presidential suites.
The U.S. however expressed concern over the Chinese acquisition of military equipment and sent a clear message to Beijing, with a State Department spokesperson warning against the accumulation of new military material by China in a region prone to disputes.
"We have had concerns for some time, and we've been quite open about them with regard to the lack of transparency from China regarding its power projection and its lack of access and denial of capabilities," State Department spokesperson Victoria Nuland told reporters on Wednesday.
"We want to see more transparency. We would welcome any kind of explanation that China would like to give for needing this kind of equipment. As you know, President (Bareck) Obama and President Hu (Jintao) have stated together that they want a healthy and reliable military-to- military relationship."
"This causes concern," she said. Noting that the U.S. would like to have the kind of open, transparent relationship in military-to-military affairs, Nuland said: "In our military-to-military relations with many countries around the world, we have the kind of bilateral dialogue where we can get quite specific about the equipment that we have and its intended purposes and its intended movements, et cetera. We are not at that level of transparency with China that the presidents have said we should have and that we aspire to."