Sheikh Khalifa Welcome by Queen Throws UAE 94 Pro-Democracy Trial into Limelight [VIDEO]
Queen welcomes UAE president Sheikh Khalifa bin Zayed al-Nahyan in Windsor while 94 activists go on trial in Abu Dhabi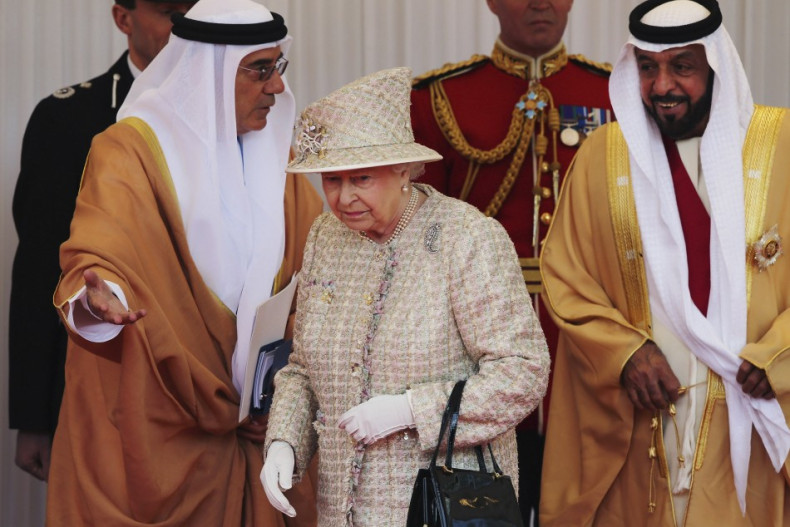 United Arab Emirates' Sheikh Khalifa bin Zayed al-Nahyan's welcome by Queen Elizabeth at Windsor Castle comes as 94 Emirati citizens appear in an Abu Dhabi court, accused of plotting a coup to overthrow the government.
"[The trial] is essentially creating a political opposition that never existed before," Rori Donaghy from the Emirates Centre for Human Rights (ECHR) told IBTimes UK.
UAE attorney general Salem Saeed Kubaish said that the defendants, who were arrested in a series of raids in 2012, "launched, established, and ran an organisation seeking to oppose the basic principles of the UAE system of governance and to seize power".
The defendants, among them judges, human right lawyers, academics and student leaders, claim that their only wrong is to have peacefully advocated democratic reforms. In response they have been arrested and subjected to ill-treatment and torture, they say.
The trial is part of a crackdown on democracy activists that followed the publication of a petition signed by 133 prominent figures demanding the establishment of an elected national assembly in March 2011.
"Authorities hugely overreacted," Donaghy said. "The petition was small and one of the most polite I've ever read. They weren't calling for the rulers to be overthrown, they weren't calling for a change in the government, but simply for parliament to be elected and have more powers."
Political parties are banned in the UAE. Only 30% of citizens are allowed to vote to elect 20 of the 40 Federal Supreme Council members. The other 20 are directly appointed by the government.
Al-Islah movement and authorities' crackdown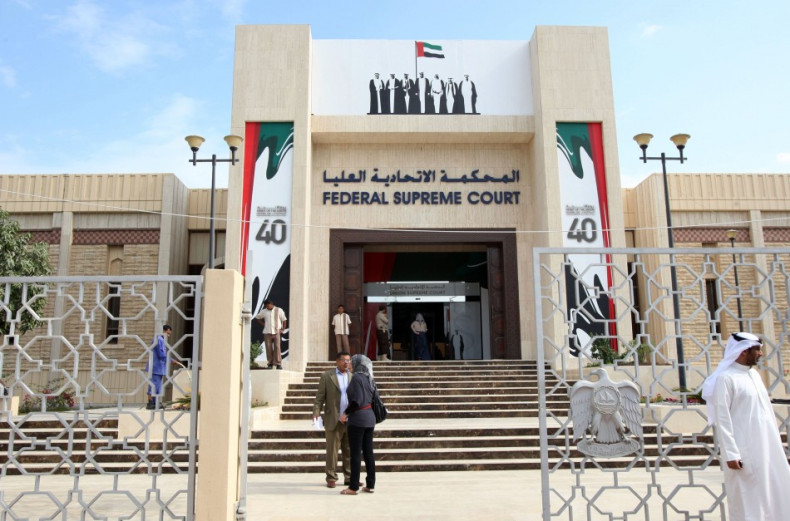 The petition was backed by Al-Islah, or Reform, a conservative religious society that has been operating in the UAE since 1974. Most of the 94 defendants at the trial are members.
The petition was launched as the Arab Spring spread through the Middle East and two months after the Emirates sent troops to help crush Bahrain's pro-democracy movement.
"They look across the coast to Bahrain and see trouble there. In Kuwait there have been massive protests in the streets and even in Saudi Arabia in and Qatar people have been locked up [for protesting]," said Donaghy.
Five petitioners were arrested, tried and sentenced to long jail terms for defaming UAE government officials. They were finally granted presidential pardon in November 2011.
That trial, however, was the prelude for a second wave of arrests that culminated in the indictment of the so-called "UAE 94" in January.
The trial has been described as "fundamentally unfair" by Human Rights Watch, Amnesty International and other rights groups.
Before being brought before Abu Dhabi's supreme court in March, many of the detainees were held incommunicado for more than six months and were denied access to their lawyers, activists said.
Authorities claim al-Islah is linked to the Muslim Brotherhood, the pan-Arabic political movement that seized power in Egypt in the aftermath of the revolution that toppled long-time ruler Hosni Mubarak. The brotherhood is banned under Emirates law.
"Al-Islah hasn't wide support," Donaghy said, "but it has grown since the trial started because people see they [the 94] have been mistreated."
Amid growing regional instability and protests, there have been only two public demonstrations in the UAE, both staged to demand the release of the accused.
Jail for tweets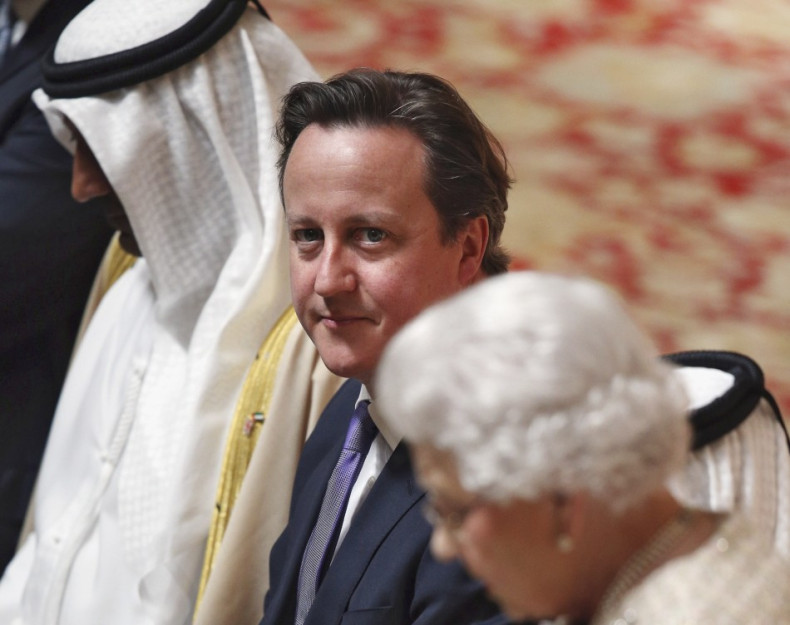 Reporters and human rights activists have been barred from attending the trial.
Abdullah al-Hadidi, son of 53-year old detained al-Islah member Abdulrahman al-Hadidi, was allowed in the courtroom and described the proceedings from his Twitter account.
Less than 20 days later he was arrested, charged with disseminating false information and sentenced to 10 months in prison.
A cyber law imposing jail sentences and fines of up to $272,000 (£176,000) to crack down on activists using the internet or social media to criticise the government or organise demonstrations was approved in November 2012.
"[Rulers] want to make sure they hold on to centralise control. Another reason is that the UAE has got significant sovereign wealth, some of which is effectively distributed to citizens but the most part is centralised and maintained by the ruling families. So perhaps a more open society would bring a more equitable sharing of wealth," Donaghy said.
"This time I think the authorities have underestimated the strength of commitment that the people in prison have. They won't be silenced and their families won't be silenced either.
"The future is looking decisively much more unstable as a result."
Sheikh Khalifa is due to meet to David Cameron on Wednesday.
Seven rights organisations - Amnesty International, Alkarama, the Arabic Network for Human Rights Information, Frontline, GCHR, HRW, and Reprieve - wrote a joint letter to Cameron urging him to raise the issue of widespread abuses, including those suffered by the UAE 94 and by three Britons jailed and allegedly tortured in Dubai during the meeting.
"The UAE has become a country where people who speak their mind get locked up, and those who get locked up face torture" said Sarah Leah Whitson, Middle East director at HRW.
"Given that British citizens are now among those being abused, the British prime minister needs to show some backbone and break his silence on the UAE's increasingly poor human rights record."
READ:
Sheikh Khalifa bin Zayed al-Nahyan: Britain under Shadow of UAE Human Rights Record