UAE: Trial of 'Muslim Brotherhood Coup Plotters' amid Ill-Treatment Allegations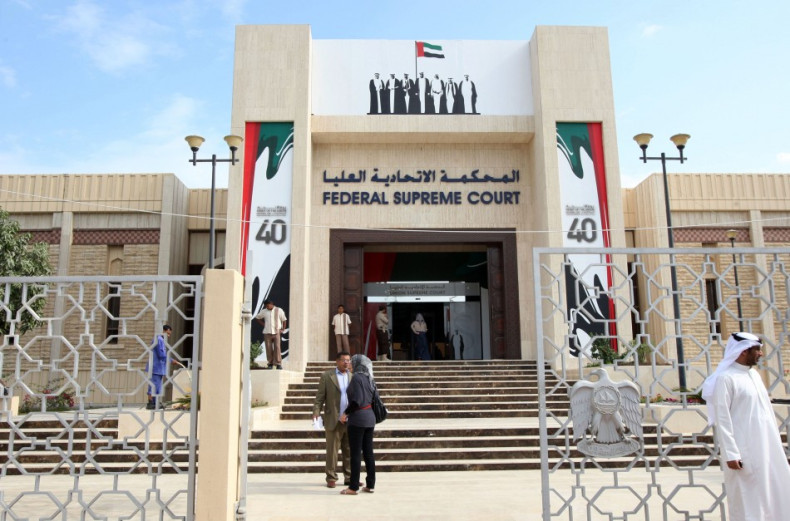 United Arab Emirates (UAE) authorities have barred reporters and human rights activists from attending a trial of 94 people accused of plotting a coup to overthrow the government.
The road leading to the court in central Abu Dhabi has been closed and tight security controls blocked access to foreign media and rights group that had unsuccessfully requested to attend the first hearing.
"They are hindering any kind of observation by the public. That raises concerns about the fairness of the trial," said Ketil Lund, a former Norwegian Supreme Court justice who was part of an International Commission of Jurists delegation.
"I think they (authorities) are afraid to have it open. They are afraid the trial and the treatment of the detainees are not according to international standards."
Human Rights Watch (HRW) has claimed prosecutors withheld key documents concerning the charges and evidence, limiting access to defence lawyers.
"It appears that UAE authorities will drag scores of citizens through a shamelessly unfair judicial process that makes a mockery of justice," said Sarah Leah Whitson, Middle East director at Human Rights Watch.
The defendants, including two human right lawyers, doctors, academics, and other professionals, are accused of being part of a secret network linked to the international Muslim Brotherhood that sought a revolution, inspired by the Arab spring.
According to a government statement, the 94, who were arrested in a series of raids last year, held secret meeting "in their houses and farms", where, with the aide and financial support of "international and foreign entities," plotted to "turn public opinion against the government leadership" and "seize power by infiltrating [...]ruling and decision-making positions".
Most of the defendants are said to be part of a conservative religious society named al-Islah or Reform, advocating a greater public voice in the UAE.
"If anybody reads the accusations that are put in their file, they will surely observe these are only based on suspicions," said Khalid al-Roken, whose brother and nephew were among those on trial.
"They were meeting in houses so that means they have secret organizations arranging for a coup? All people have gatherings in their houses. Where does that constitute a threat to the government?"
HRW said at least five defendants have been exposed to ill-treatment during the prolonged detention, according to recounts by their relatives.
"[Mistreatments included] prolonged solitary confinement, 24-hour bright fluorescent lighting, inadequate heating, forced wearing of hoods whenever they were outside their cells - including while being escorted to the bathroom or interrogation rooms - and persistent insults from prison guards," HRW said.
The UAE has clamp down on political activism which is perceived as a threat to the country's stability following the series of uprisings that struck the Arab world.
Last year the government implemented a stricter monitoring and enforcement codes that outlawed "information, news, caricatures or any other kind of pictures" believed to threaten public order.
"They [UAE] have been taking small steps progressing toward democracy but in the last two years it seems they have been retracting greatly on that progress," said Melanie Gingell, from the UK-based Gulf Centre for Human Rights.