The United Arab Emirates is planning an unmanned mission to Mars in 2021, Sheikh Mohammed bin Rashid Al Maktoum has announced.
The UAE's emirate of Dubai said the nation wants to show it is capable of contributing to scientific advances despite the conflicts plaguing the Middle East.
"We chose the epic challenge of reaching Mars because epic challenges inspire us and motivate us. The moment we stop taking on such challenges is the moment we stop moving forward," Sheikh Mohammed bin Rashid told Emirates News Agency.
A new UAE space agency will be created in order to coordinate the mission as well as the country's expanding space technology sector.
The 2021 mission will coincide with the 50<sup>th anniversary of the UAE's formation. The country will become one of nine nations with space programmes to visit Mars.
"Despite all the tensions and the conflicts across the Middle East, we have proved today how positive a contribution the Arab people can make to humanity through great achievements, given the right circumstances and ingredients," he added. "Our region is a region of civilisation. Our destiny is, once again, to explore, to create, to build and to civilise."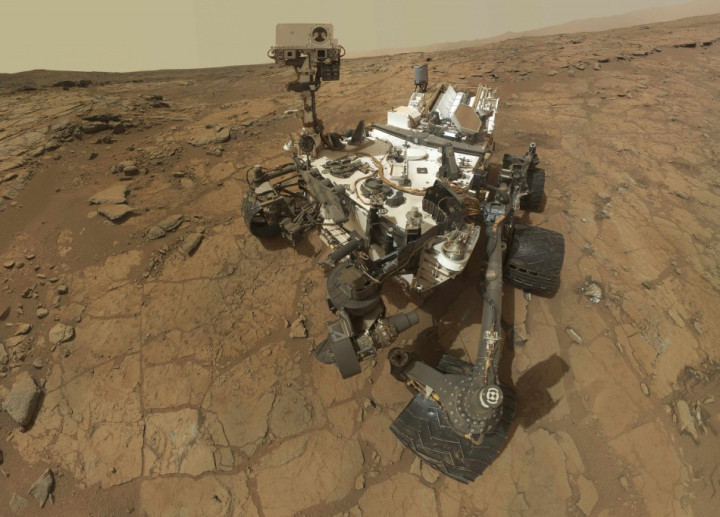 President Sheikh Khalifa bin Zayed Al Nahyan added: "We aim for the UAE. to be among the top countries in the field of aerospace by 2021. We have a great belief in Allah and in the talents of our young people. We have the strongest determination, the greatest ambitions, and a clear plan to reach our targets."
It is unclear how much the mission will cost, however UAE investment in space technology already exceeds 20bn AED (£3.1bn).
According to the Associated Press, the mission will take nine months and faces huge challenges – at present the success rate for Mars voyages is less than 50%.
Nasa is currently planning manned missions to Mars but does not have specific dates when this might happen.
However, Elon Musk, founder of the private space transport company SpaceX designs, recently said he was "hopeful" of a manned mission to Mars by 2024.
Buzz Aldrin recently spoke about the possibility of sending humans to the Red Planet in a reddit AMA, saying people could land on Mars within the next 20 years.