Uber's first self-driving truck delivery was 45,000 cans of beer
Otto-developed truck drove itself for majority of 120-mile journey in Colorado, US.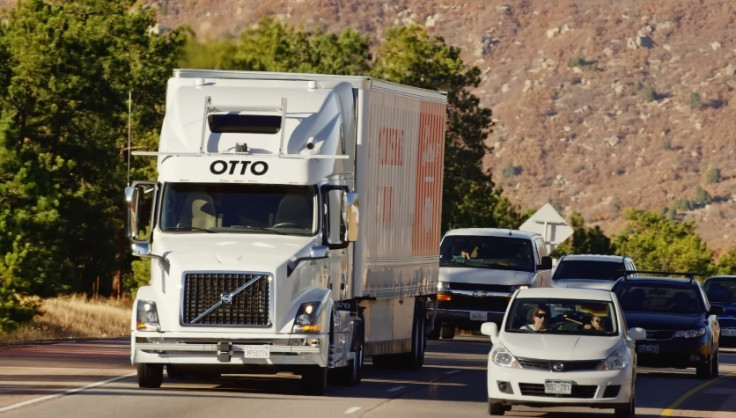 Acquired by Uber earlier in 2016, Otto has created an autonomous truck which, on 20 October, transported 45,000 cans of Budweiser 120 miles from Fort Collins, Colorado to Colorado Springs.
The truck clocked an average speed of 55mph and the journey is being described by Otto executives as the first revenue-generating load ever transported by an autonomous truck. Otto was paid $470 (£385) for the delivery, according to Reuters.
A driver was present in the truck for the entire journey, but according to Otto the only time they had control was on entering and exiting the motorway. A video published by Otto shows the driver stepping into the cabin of the truck and reading while it drove itself.
For the rest of the journey the vehicle drove itself, maintaining a constant speed and keeping itself in the correct lane. A police car followed some distance behind, but the roads were open to the public as normal.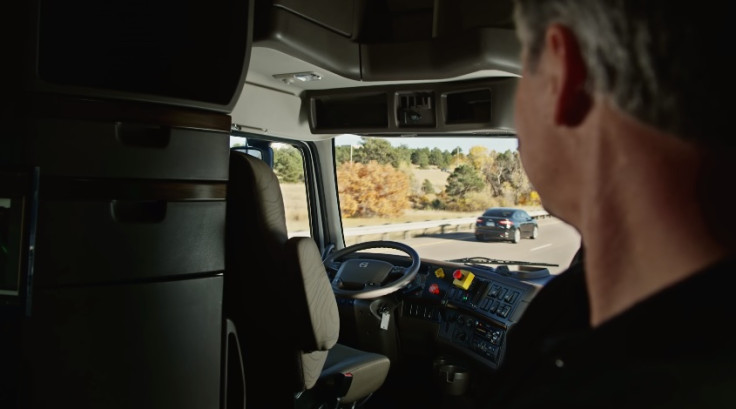 Otto was founded in January 2016 by Lior Ron, the former head of Google Maps for five years, and Google autonomous car veteran Anthony Levandowski. The company began with around 40 employees from the likes of Apple, Google and Tesla, then was acquired by Uber in August for a reported $680m.
Ron said in a statement: "By embracing this technology, both [Otto and Uber] are actively contributing to the creation of a safer and more efficient transportation network. We are excited to have reached this milestone together, and look forward to further rolling out our technology on the nation's highways.
The autonomous truck industry is ripe for Uber to explore, as haulage vehicles spend the vast majority of their time on relatively safe and simple motorways, where autonomous technology is already proving reliable. Uber is also experimenting with autonomous taxis in the US city of Pittsburgh, but minor collisions have already occurred.
© Copyright IBTimes 2023. All rights reserved.