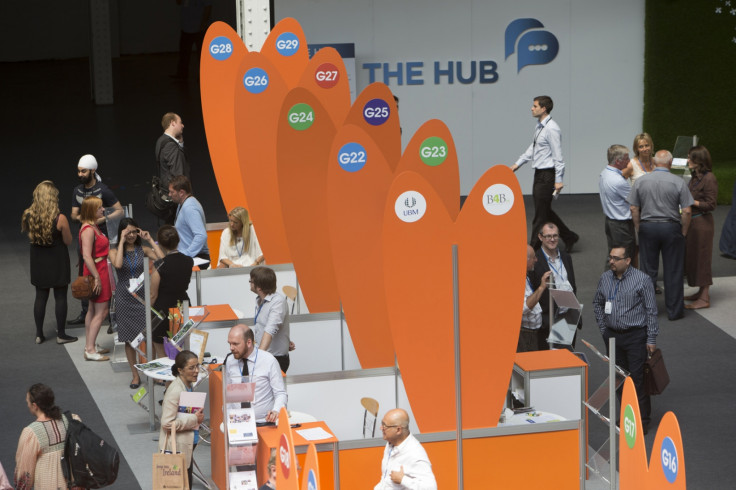 Shares in UBM rose almost 3% early on Friday (29 July), after the event organiser posted an increase in interim operating profit and revenues and dismissed concerns of a post-Brexit slowdown.
In the six months to 30 June, the FTSE 250 group reported profit before tax on a continuing operation basis surged 47.7% year-on-year to £51.8m ($68.5m, €61.6m) while adjusted profit before tax jumped 29.8% to £80.1m.
Profit after tax, on the same basis, was 54.7% higher than in the corresponding period in 2015 to £39.9m. When accounting for gains from discontinued operations and adjusting for items, profit after tax-total operations, soared from £43.2m to £443.3m pounds, while earnings per share from total operations surged from 9.7p to 99.4p.
Meanwhile, revenues from continuing operations for the period rose 8% year-on-year to £380m.
"Our performance in the first half was in line with our expectations and the business is well-positioned for a strong second half," said group chief executive Tim Cobbold.
"With more than 80% of the group's revenues generated in the US and emerging markets and less than 10% from the UK we expect little direct impact from Brexit and a benefit from the stronger dollar."
Cobbold described the sale of PR Newsire as the final major step in the transformation of UBM into a focused events business, as the group now generates more than 80% of its revenues from event business.
He added that, going forward, UBM's performance will increasingly "reflect the attractive characteristics of the events industry, and we continue to see high-quality acquisition opportunities to strengthen further the portfolio".