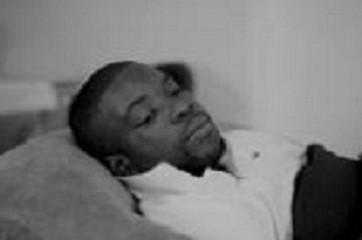 Kweku Adoboli, a 31-year old trader at UBS, has been arrested by City of London police in connection with rogue trading that has cost the Swiss banking giant an estimated $2bn (£1.3bn).
Mr Adoboli who reportedly started at UBS in 2006, worked in the UBS exchange traded funds (ETFs) business, studied at the University of Nottingham, where he also worked as communications officer from 2000 to 2001.
Despite Adoboli's name being reported in the media, the police have for now declined to comment on the identity of the man who has been arrested, saying instead in a statement "A 31-year old man was arrested at 3.30am in central London on suspicion of fraud by abuse of position. He remains in custody."
As news of the affair emerged UBS issued a statement saying "UBS has discovered a loss due to unauthorised trading by a trader in its Investment bank.
"The matter is still being investigated, but UBS's current estimate of the loss on the trades is in the range of $2bn."
Following news, shares in the bank plunged as much as 9.6pc in Switzerland and the bank has also announced it may also be forced to report a loss for the third quarter as a consequence of the unauthorised trade.
Trying to reassure and prevent its clients from panicking, the bank however assured that their positions would not be affected and a memo was passed on to the staff, explaining that "Although this news is unfortunate, it does not affect the fundamental strength of our business," management reportedly wrote in an internal email.
Commenting on the situation, ZKB trading analyst Claude Zehnder told the Telegraph "It is amazing that this is still possible."
"They obviously have a problem with risk management. Even when the amount isn't so high it is once more a loss of confidence that casts UBS in a poor light.
"With this they are losing a lot of credit that they had regained with effort," headed..
One of the main priorities for regulators in both London and Switzerland is now to find out whether the activity took place in UBS's London incorporated bank or its separate Swiss branch operating in London as the outcome will decide whether UK or Swiss regulators should be in charge of the investigation.
The announcement is set to come as a huge blow for UBS which fought hard to regain its client's confidence after it was forced to ask the Swiss government's financial support in 2008 following massive losses on toxic assets held by its investment bank.
The affair also comes a few weeks after UBS announced its controversial plan to axe 3,500 jobs and try to spare 1.45bn in annual costs as investment banks were directly affected by the debt crisis in both Europe and the U.S., which considerably slowed down trading.
The affair is also set to have more severe ramification for investment banks in general as Caspar Baader of the Swiss People's Party told Bloomberg "It shows that investment banking is a high-risk field and it's important that we clearly separate systemically important functions from the rest of the banking business."