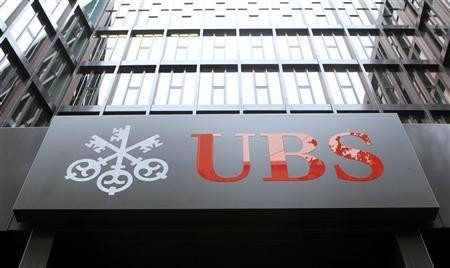 Two former UBS traders have been charged with conspiracy to manipulate the key benchmark rate Libor, the US Department of Justice has said.
The news comes after UBS agreed to pay a $1.5bn (£922m, €1.13bn) fine to US, UK and Swiss authorities for its attempts to manipulate Libor rates to its advantage and was almost three times that paid by Barclays Bank earlier in the year for similar wrongdoing.
"By causing UBS and other financial institutions to spread false and misleading information about Libor, these alleged conspirators - and others at UBS - manipulated the benchmark interest rate upon which many consumer financial products - including credit cards, student loans, and mortgages - are frequently based," said Attorney General Eric Holder.
"They defrauded the company's counterparties of millions of dollars. And they did so primarily to reap increased profits, and secure bigger bonuses, for themselves."
Damning emails were released by the UK's Financial Services Authority (FSA) which exposed the efforts by UBS traders to alter the Libor rate.
One illuminating example from 18 September 2008 shows a trader trying to persuade a broker to lower his rate submission for six-month Libor denominated in Yen.
"If you keep 6s unchanged today ... I will f***ing do one humongous deal with you ... Like a 50,000 buck deal, whatever ... I need you to keep it as low as possible ... if you do that .... I'll pay you, you know, 50,000 dollars, 100,000 dollars... whatever you want ... I'm a man of my word," said the embarrassing email.
"The findings we have set out in our notice today do not make for pretty reading," said FSA director of enforcement Tracey McDermott in a statement.
"The integrity of benchmarks such as Libor and Euribor are of fundamental importance to both UK and international financial markets. UBS traders and managers ignored this."
UBS has suffered several setbacks in recent months, including a $2.3bn loss stemming from fraud committed by convicted rogue trader Kweku Adoboli.
The bank is also shedding thousands of staff worldwide as it scales back on some of its investment activities.
Some employees at its London office turned up to work one day only to find their passes had stopped working. They were then sacked under the firm's jobs cull.
Must Read: The UBS Horror Show: Tales from the Spooky Bankers' Crypt