Uganda Uses Anti-Gay Bill to 'Blackmail the West', Leading Activist Tells IBTimes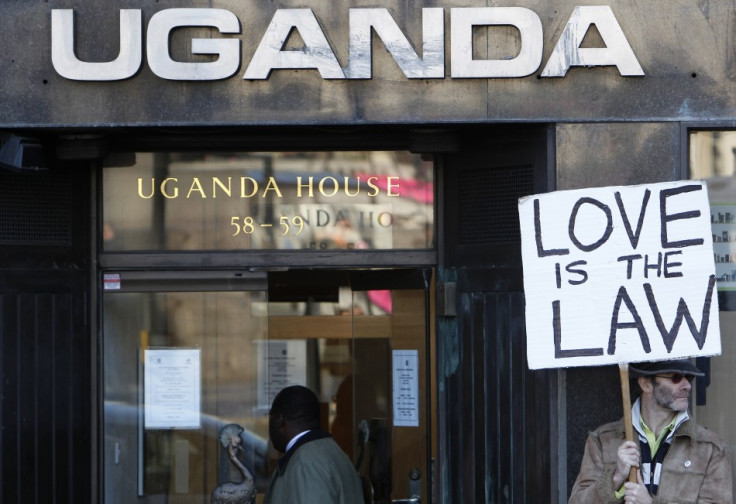 The latest outburst by a Ugandan official who said the government will approve a controversial anti-gay bill by the end of 2012 is nothing but an attempt to blackmail the international community, a prominent activist has said.
If enacted, the bill would force doctors, teachers, lawyers and other professionals to report someone who was homosexual within 24 hours - or face arrest. In its original form, the bill carried the death penalty for certain homosexual acts.
Parliamentary speaker Rebecca Kadaga, who has ties with the evangelical Christian organisation Family Life Network (FLN), which is driving the campaign to adopt the bill, said that it will become law this year because Ugandans "are demanding it".
She spoke before Christian clerics at an anti-gay meeting in the capital Kampala, and asked the speaker to pass the law as "a Christmas gift".
But Kikonyogo Kivumbi, executive director of civil rights organisation Uhspa-Uganda, painted a different picture by describing the anti-gay legislation as a "political weapon" for the Ugandan dictatorship in its attempts to influence the UN.
"Uganda is using the bill to threaten and blackmail the West," he told IBTimes UK. "They know that respect of human rights is a sensible subject in the West and they are using it to blackmail the international community."
The activist added that the Ugandan government is furious at a UN report which claimed it was abetting rebels in the Democratic Republic of Congo. The report found that ministers in Kampala are supporting the M23 rebels "in the form of direct troop reinforcements in DRC territory, weapons deliveries, technical assistance, joint planning, political advice and facilitation of external relations".
Kivumbi said. "When the report came out, the regime was furious and threatened to pull out of Somalia [where around 5,000 Ugandan troops are currently supporting the African Union's peace-keeping mission and curbing the Islamist militant group Al-Shabaab].
"They are threatening the sovereignty of a state, Congo, using the Somalia deal which they consider a soft spot for the West."
According to Kivumbi, "Uganda sexual minorities are citizens with all the rights of life (freedom of movement etc...) and the government should not use the bill for their diplomatic tricks."
Although parliamentary speaker Kadaga is, according to Kivumbi, "an icon of the FLN", the bill has never come before the full legislative body for a vote.
It was temporary dropped during 2011, after an international outcry that followed the brutal murder of gay activist David Kato.
© Copyright IBTimes 2023. All rights reserved.