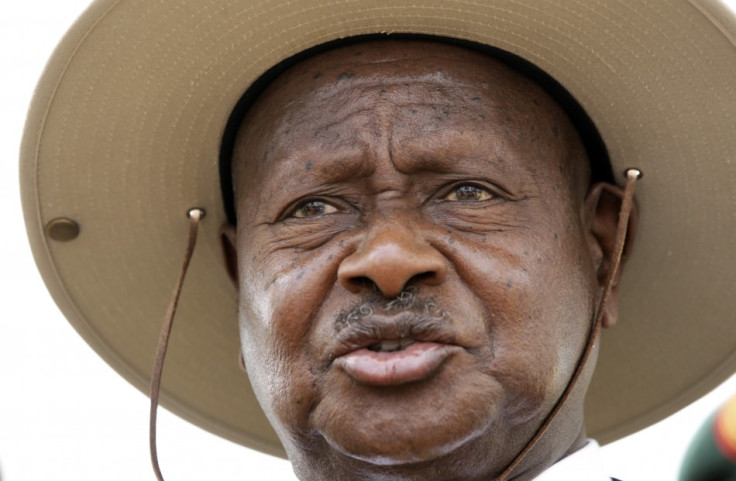 Uganda's president Yoweri Museveni has urged the country's citizens to minimise physical contact with one another, in response to news that the latest outbreak of Ebola has claimed its first life in the national capital Kampala.
Fourteen people have died from Ebola since the disease broke out in the west of the country in early July - following a series of similar spates over recent years.
The virus has not previously been reported in Kampala during the current outbreak, however it now appears to be spreading in Uganda's principal city - with two more victims thought to be in a serious condition.
Museveni says the Ministry of Health is tracing everyone who had contact with the victims, and is beginning measures to quarantine those exposed. Seven doctors and 13 health workers have been quarantined at Mulago hospital, after cases of Ebola were reported there.
To further limit the outbreak, Museveni is encouraging the Ugandan population to avoid shaking hands, kissing and having sexual intercourse, as Ebola can quickly spread through such contact.
Museveni advised: "Ebola spreads when you contact each other physically, [so] avoid shaking hands [as this] can cause contact through sweat, which can cause problems.
"Do not take on burying somebody who has died from symptoms that look like Ebola - instead call health workers because they know how to do it...avoid promiscuity because this sickness can also go through sex.
"I wish you good luck, and may God rest the souls of those who died in eternal peace," Museveni added.