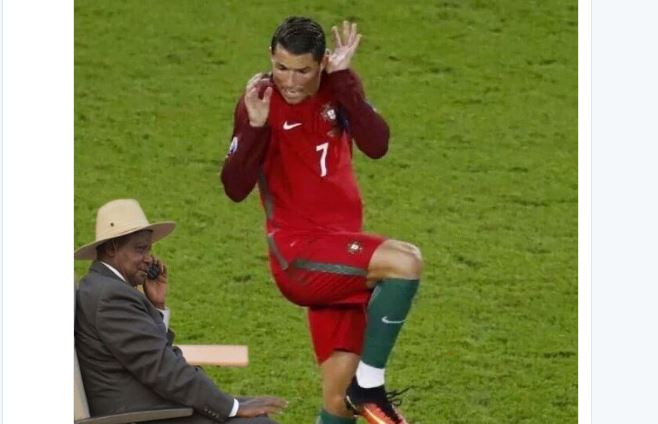 Hilarious memes of Ugandan President Yoweri Museveni have been taken to the next level, as dozens of East Africans are taking up a new dare dubbed the #M7Challenge to recreate Museveni's now infamous roadside phone call.
On Tuesday (12 July), a picture of the long-serving president caught talking to a mystery caller from a padded foldout chair went viral.
While the stunt first prompted a torrent of memes that were shared with the hashtag #MuseveniPhoneCall, Ugandans on Twitter (#UOT) have now joined in a new challenge.
Dubbed the #M7Challenge after Museveni's nickname M7, the idea is simple: follow presidential protocol by finding a outside spot to sit and make a phone call,recreating Museveni's roadside moment and sharing it on social media.
Here is a collection of the #MuseveniPhoneCall best memes, which feature a cut-out image of the president in various imagined circumstances.
In the selection below, Museveni appears in the TV series Game of Thrones, at his own wedding, facing the Portuguese football team celebrating its Euro victory, and with tennis player Serena Williams.