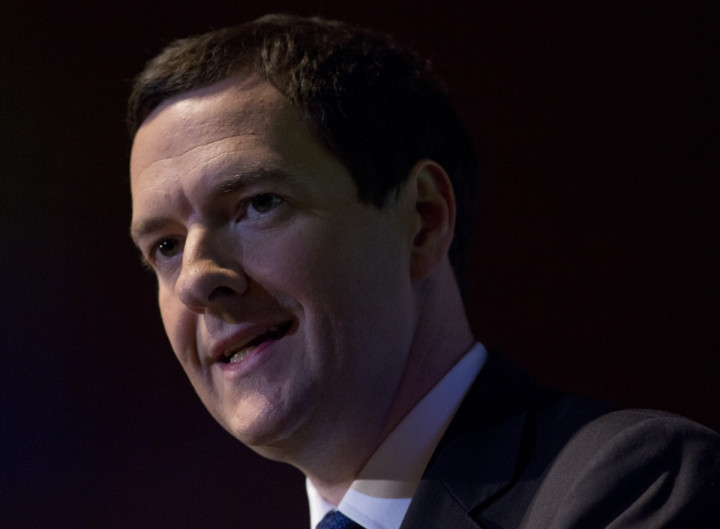 Britain's budget deficit lifted sharply in May, a bump on the road towards balanced public finances as the economic recovery marches on.
The Office for National Statistics (ONS) said the difference between UK government spending and income was £10.8bn ($18.4bn, €13.5bn) in the month, up from £8.5bn in April and higher than analysts were expecting.
This is partly because there were no coupon payments from the Bank of England's gilt-buying quantitative easing programme. In May 2013, £3.9bn was transferred to the Treasury by the central bank.
There were also £900m of tax receipts from Switzerland in May 2013 following a bank account information-sharing deal between the UK and Swiss governments, whereas no such payments were made in 2014.
Public sector borrowing, excluding the effects of the bank bailouts in 2008 and 2009, was £13.3bn in May, a rise of £4.6bn on the same month a year before.
At the end of May, the UK public debt pile hit £1.28tn, equivalent to 76.1% of GDP.
"The government's long-term economic plan is working, delivering economic security for hardworking people," said a spokesman for the Treasury.
"Today's public sector net borrowing figures continue to be in line with the budget forecast, which predicts the deficit to have halved by the end of this year."
But the Treasury also said that the "job is not yet done" and that the government's austerity programme of public spending cuts should continue unabated.
"Not only is [Chancellor] George Osborne set to break his promise to balance the books by next year, but so far this year he is borrowing more than the same period last year," said Chris Leslie, Labour's shadow chief secretary to the Treasury.
"Borrowing is now expected to be almost £190bn more than planned under this government. This is the cost of three damaging years of flatlining and falling living standards we have seen since the election."
The UK economy is set to grow by 3% in 2014, according to Bank of England forecasts, after a sustained period of low or no growth.