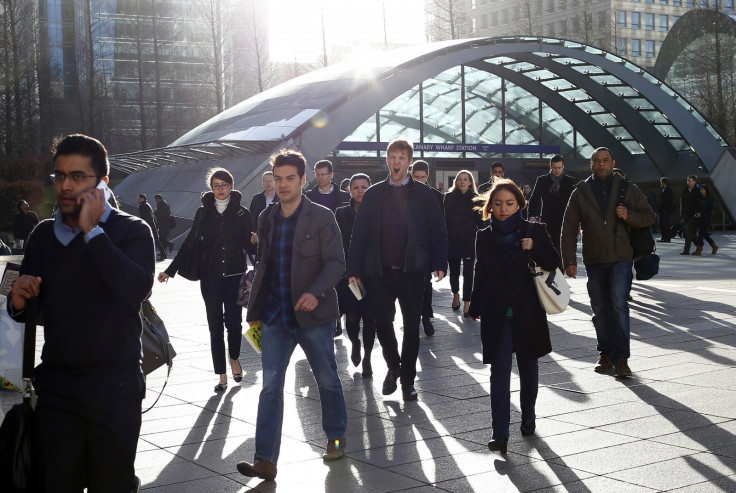 UK saw permanent staff placements expand at the fastest pace over past two years in May, says a report by the Recruitment and Employment Confederation (REC) and IHS Markit.
The report's seasonally adjusted index for permanent staff placements increased to 57.6 in May from 53.6 the month prior. A figure below 50 implies a decline in placements while that above indicates an increase.
However, the availability of temporary and permanent staff declined to its lowest in 16 months in April, and has deteriorated further since. The report was published on 6 June, Monday.
This has caused the demand for both permanent and temporary staff to reach a 21-month peak in May. The highest demands have been noted for candidates with engineering, nursing, or IT backgrounds.
"The challenges facing the next government are stark," said Tom Hadley, director of policy at REC.
"Demand for staff is the strongest in almost two years, but the number of people available to take those jobs has plummeted. Official data shows unemployment has dropped to the lowest level since 1975, and EU citizens are leaving the UK in droves. Employers seeking to fill vacancies are running out of options."
Hadley further outlined that the NHS has resorted to short-term cover for filling gaps in hospital rotas, due to the insufficient number of nurses required to take up permanent roles. Job candidates with cybersecurity skills are also in short supply, worrying businesses in the wake of WannaCry attacks.
"Whichever party forms the next government must focus on improving the employability of our young people and boosting inclusion for underrepresented groups," he added.
"Alongside this, these figures clearly show that in many sectors we need more, not fewer people so that businesses can grow and public services continue to deliver."
The data for the survey was compiled through a panel of 400 UK recruitment and employment consultancies.
With a seemingly high demand for permanent and temporary workers, and the relative scarcity of job candidates, the issue of immigration merits greater thought in the run-up to the general election.
The 2017 Conservative Manifesto has affirmed its objective to reduce migration to the "tens of thousands", and aims to enforce more restrictions on international students studying in the UK.
On the other hand, the Labour Manifesto has not pledged to any net migration figure, and has instead opted for "fair rules and reasonable management of migration".