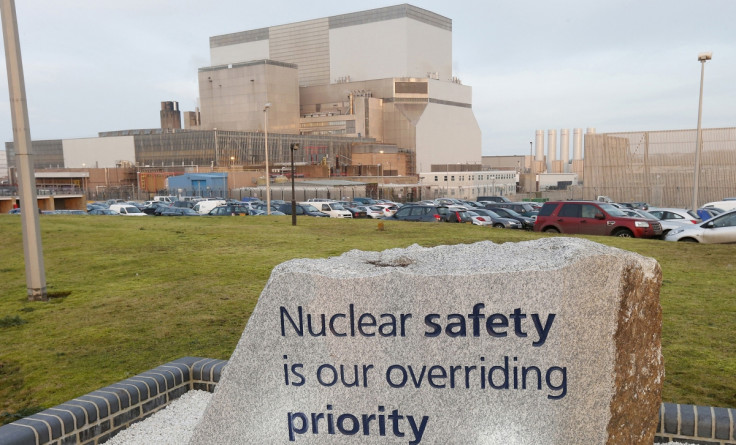 Deals with China to build nuclear power plants in the UK will give Beijing significant influence within Britain's infrastructure and is causing concern that national security could be at risk. Once finalised, the deal will see Chinese state-owned companies help build two nuclear power plants: Hinkley Point in Somerset and Sizewell in Suffolk.
Chinese President Xi Jinping will kick off his visit to the UK on 19 October, but it remains unclear whether the deal for Hinkley Point will be signed then. "Substantial progression has been made with regard to nuclear power," Chinese ambassador Liu Xiaoming told reporters at the country's embassy in central London. "Whether there will be a signing ceremony during this visit, I cannot say for 100%." The project will be built by French company EDF and the UK government has already announced its £2bn guarantee.
Should the deal go through, China General Nuclear Corp and China National Nuclear Corp would be expected to purchase a combined stake of around 30 to 40%. According to a Times report, "senior figures" allege that the government is hastily entering into a partnership with China without a proper examination of prospective threats.
"There is a big division between the money men and the security side," an unidentified security source said. "The Treasury is in the lead and it isn't listening to anyone — they see China as an opportunity, but we see the threat." Cyber espionage is understood to be one key doubt. Mi5 says "at least 20 foreign intelligence services are still actively operating against UK interests. Russian and Chinese intelligence activities are of greatest concern."
"No one else in Europe would cut this deal," said Dr Paul Dorfman of the Energy Institute at University College London. "America wouldn't dream of letting China have such a part in its critical national infrastructure. The idea the UK is prepared to do so is, frankly, astounding."
Energy Secretary Amber Rudd brushed off apprehension about China's involvement. "In terms of concerns about China, what I would say is we have the strongest record, strongest level of nuclear regulation, of any country in the world," she told journalists at a Westminster lunch.
"We have the best record of delivering safe nuclear. That is the system that anybody outside of the UK will have to engage in.
"The Chinese can come and engage with us, but is is our regulations, our high standards that they will have to live up to," Rudd added. "It is right that we are a confident, outward-facing country inviting investment to the UK so that we can rebuild our nuclear industry."