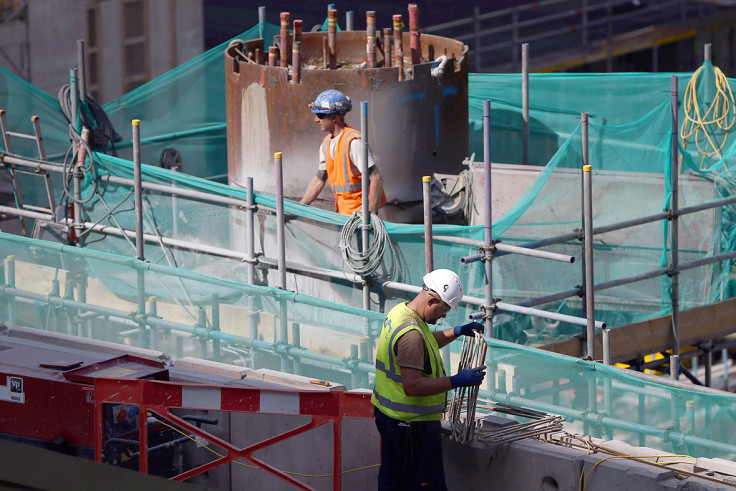 The UK construction industry is facing the loss of 176,500 EU workers as a result of Brexit, a new report has warned.
Citing a study by the Royal Institution of Chartered Surveyors (Rics), the Daily Telegraph reported that 8% of workers employed in the construction sector are EU nationals and will potentially need replacing after Brexit.
The loss of EU workers in a sector that is already facing a skill shortage could jeopardise key infrastructure projects, the report said.
It comes a day after MPs rejected an amendment to guarantee the rights of EU nationals living in the UK before formal Brexit negotiations get underway.
"A simple first step would be to ensure that construction professions such as Quantity Surveyors feature on the Shortage Occupations List," Jeremy Blackburn, head of UK policy at Rics, was reported as saying.
"Ballet dancers won't improve our infrastructure or solve the housing crisis, yet their skills are currently viewed as essential, whereas construction professionals are not."
There are an estimated 3.2 million EU citizens living in the UK.
The government has said that it hopes to strike a deal with Brussels to protect the rights of EU nationals living in Britain in return for EU states protecting the rights of more than 1 million Britons residing within the bloc.
The founder of The3million, an organisation lobbying for the rights of EU citizens in the UK, accused the government of trying to use EU nationals as "bargaining chips" in Brexit negotiations after an amendment to guarantee their rights was defeated in parliament this week.
"Despite our numerous calls to be treated like human beings, MPs have voted down the amendment to Article 50 providing EU citizens some sort of guarantees," said Nicolas Hatton was quoted as saying by the Independent.
"This was the last chance and I struggle to find words to express my utter desperation that EU citizens will now be used by the government as bargaining chips in the Brexit negotiation."
Prime Minister Theresa May is poised to trigger Article 50 of the Lisbon Treaty by the end of March to formally begin the exit process from the EU.