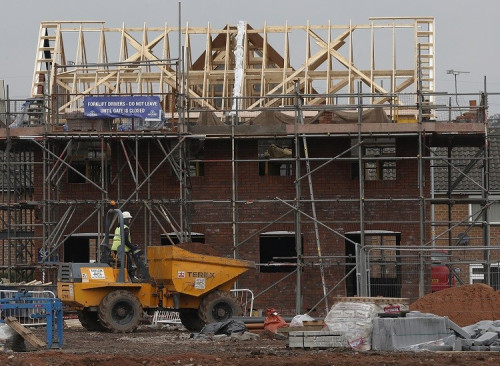 UK construction firms finished 2013 on a high by maintaining output growth at a near 75-month peak as the domestic economic recovery picks up pace.
Markit's monthly purchasing managers index (PMI) for the UK construction sector came in at 62.1 in December, down slightly on November's 62.6. Anything above 50 represents an expansion in activity.
Output grew in all three of construction's broad sub-sectors: residential, commercial and civil engineering. There was also a seventh consecutive month of increased employment in construction, the sector's longest period of job creation for five and a half years.
"The latest survey highlights that construction companies enter 2014 with the wind in their sails," said Tim Moore, senior economist at Markit.
"Most encouragingly, the improving UK economic outlook is helping boost private sector spending patterns, meaning that the construction recovery has started to broaden out from housing demand and infrastructure projects to include strong growth in commercial building work."
David Noble, chief executive of the Chartered Institute of Purchasing & Supply (CIPS) which compiles the PMI surveys alongside Markit, said greater activity is squeezing supplies and lengthening delivery times.
"These pressures, alongside increasing business costs, will remain in 2014, but with hopes that they won't prolong," he said.
Another positive construction PMI report follows that of manufacturing, where Britain's goods makers closed 2013 with a ninth consecutive month of output growth.
"The domestic market remains resurgent and is a major factor driving production and new order inflows higher," said Rob Dobson, senior economist at survey compilers Markit.
"UK exporters are also finding pockets of strength, with sales of capital and intermediate goods rising solidly to destinations such as Brazil, China, Ireland, Russia and the USA."
Manufacturing output is still 9% below its pre-financial crisis peak. Dobson said the "question everyone wants answering is whether this upturn can develop into a self-sustaining recovery".
"The news is still good on this score, as growth is coming from a broad base that should help keep the rebound on track during the early stages of 2014," he added.