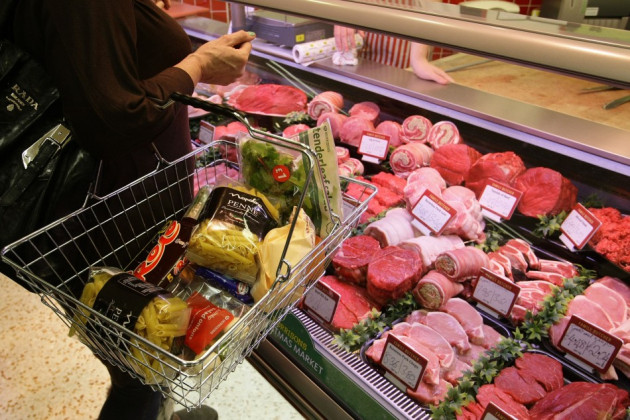 UK inflation stuck at 2.7 percent in November, the same reading as the previous month, reported the Office for National Statistics (ONS).
"Although unchanged overall, at a more detailed level, there were significant upward and downward pressures on CPI annual inflation between October and November," said the ONS.
The biggest upward pressures came from rising food and non-alcoholic beverage prices and energy bills, which were offset by declining fuel costs at the pumps.
Fruit shoulders most of the blame for bloating food prices, which rose by 1.1 percent overall from October to November.
Transport-related prices, which includes fuel, dropped by 1 percent.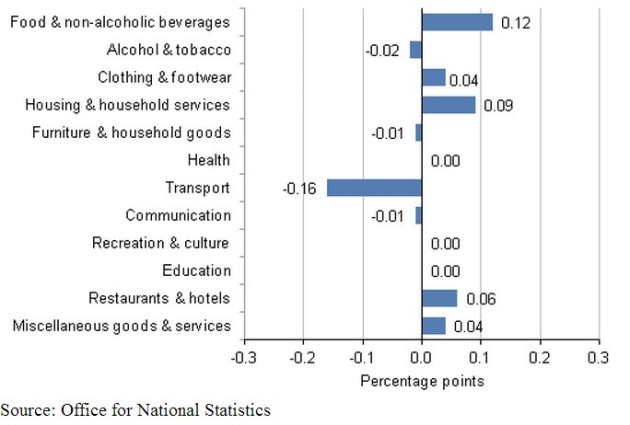 "Overall, a relatively uneventful set of inflation data in November," said Ross Walker, RBS analyst.
"Across the various inflation indicators the outturn in November was marginally softer than expected but the overshoot of the inflation target persists and price 'stickiness' remains evident in the data.
"Further utility price rises will keep inflation rather elevated into the early part of 2013. Anecdotally, retailers are not heading into the Christmas shopping season with excess inventories, so the risks appear to be skewed towards less generous price discounting in late December and the January sales.
"We expect the overshoot in CPI to persist throughout the first half of 2013."
Nawaz Ali, UK Market Analyst for Western Union Business Solutions, said that the data is "not likely to ring too many alarm bells, particularly when considering that inflation levels were hovering at 5 percent this time last year."
"Nevertheless, price pressures are still disappointingly high and will limit further Bank of England stimulus.
"I would expect the Bank of England to continue promoting its Funding for Lending Scheme because a relapse in economic growth would be damaging for business confidence next year."
There is a worsening outlook for the British economy, with leading growth forecasters across the board slashing their growth predictions, including independent fiscal watchdog the Office for Budget Responsibility (OBR) and the International Monetary Fund (IMF).
Because of this, many anticipate the Bank of England will expand its quantitative easing (QE) programme by a further £50bn. Presently its total stands at £375bn.
The Bank has been wary of injecting more stimulus into the economy through QE, which is in the form of gilt purchases to improve market liquidity, as it is conscious of upsetting progress made in getting inflation down to the government's 2 percent target.