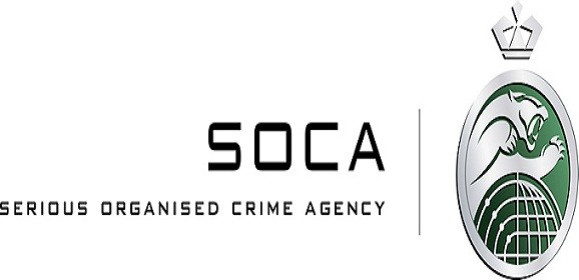 Names of some of Britain's most "toxic" criminals have been released in a bid to stop them from breaking the terms of their release from prison.
A total of 145 criminal bosses' identities have been released by the Serious Organised Crime Agency (Soca). But in a surprising move, no images of the under-watch convicted felons have been issued in conjunction with the names.
That omission could potentially stop members of the public from identifying breaches by individuals on the list, potentially undermining the purpose of the exercise.
Under the very tough terms of ancillary orders, individuals can be required to tell police officers personal details such as their phone numbers.
Under this regime one individual was sent back to prison after being spotted at a petrol station with a car that was different to the one Soca records said he had.
The people on the list are regarded as "career criminals" by the law enforcement agency. Offences include drug-dealing, fraud, money laundering, being involved in counterfeit currency and profiting from the proceeds of crime.
Mark Blackwell, head of the agency's Centurion unit, which carries out lifetime monitoring of serious offenders, said: "These court orders are our weapon of choice. They are very powerful and criminals hate them because they don't like the attention it brings.
"They know that if they have one of these orders [against them] that they are going to be very closely monitored.
"These criminals are toxic. The message we send out is that if you mix with them you are taking a very big risk. We will be watching them and so we will be watching you too."
A Soca spokesman told IBTimes UK that no pictures were being released of individuals subject to an ancillary order because it could be seen as punishing again a person who had already been convicted.
See the list of names here at: http://www.soca.gov.uk/news/550-updated-list-of-ancillary-orders