Britain's regional economic growth gap continues to widen as a new study has revealed that for every 12 jobs created since 2004 in the south of the UK, only one was created up north.
According to a Centre for Cities (CfC) report, UK economic growth has been driven by southern English cities for the most part, although some of Scotland's largest cities have grown significantly in the past decade.
"The stark picture the report paints of the enormous gap in the fortunes of UK cities over 10 years underlines why a 'steady as she goes' approach must be scrapped," said Andrew Carter, acting chief executive of Centre for Cities.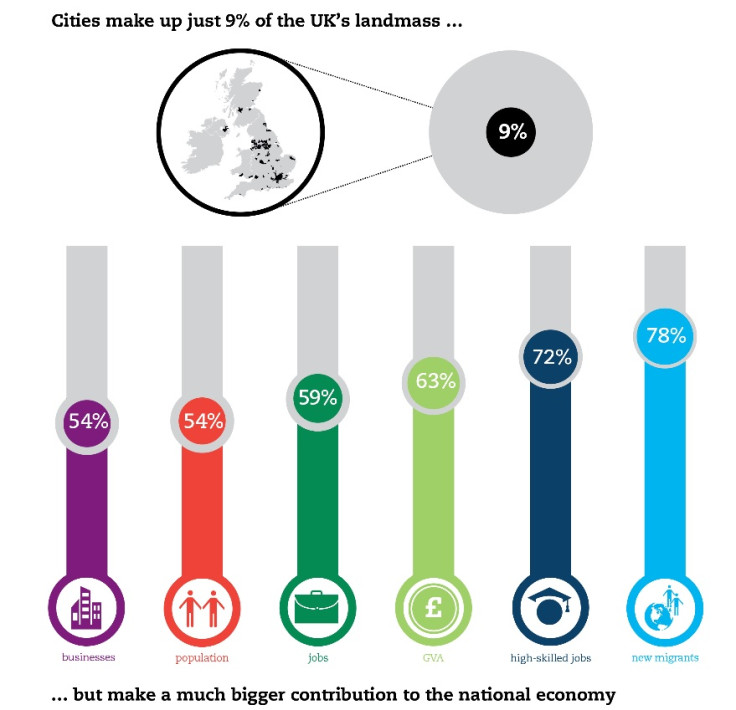 There was a 17% jump in jobs created in London over the last 10 years. By comparison, northern cities such as Blackpool and Rochdale saw a 10% drop in job creation, according to the study.
Aberdeen saw huge growth in the city, but that was mainly due to its close proximity to oil and gas fields in the North Sea.
The trend of the south pushing economic growth was also seen across smaller towns and cities: places such as Swindon saw a third more businesses being created. Smaller towns in the north such as Grimsby saw a 5.5% drop in the number of firms set up.
"This government's long-term economic plan is working right across the country," said Britain's cities minister, Greg Clark.
"We know there is more to do and that's why we have given greater powers to 27 of the UK's largest cities through City Deals, and why we have committed a further £7bn to the North of England."
The CfC was set up in 2005 as an independent research organisation by Lord Sainsbury.