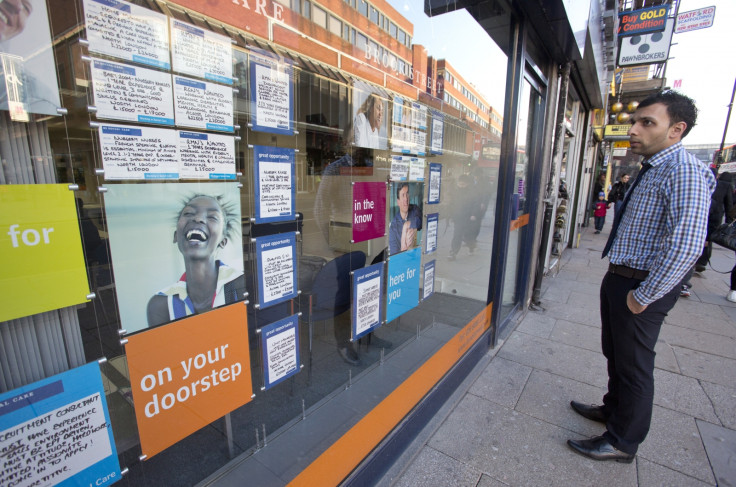 A prominent member of the Bank of England's interest-rate setting committee has predicted a rise in pay for Britons and more permanent jobs being created amid a stronger economic recovery.
According to Martin Weale of the the BoE's Monetary Policy Committee (MPC), Britons are likely see a rise in salaries over 2015, as confidence increases.
"When I go and visit businesses throughout the country, I find that they are talking of pay increases in a way quite different say from what I was hearing early in the year, certainly this time last year," said Weale in BBC Radio 5 live's Wake up to Money programme.
"I'm getting a more general sense now that people are talking about pay increases which are materially higher than they'd offered in the past, whereas a year ago I would come across quite a few firms saying they were going to have a pay-freeze."
According to the Office for National Statistics, the UK's total jobless rate has held at 6% in the three months to October, as employment has continued to rise to a record high of 30.8 million, maintaining the general direction of movement since late 2011 early 2012.
The ONS said that pay for employees in the UK increased by 1.4% including bonuses and by 1.6% excluding bonuses when compared to a year earlier.
The data means that wages, including bonuses, outstripped Consumer Price Index (CPI) inflation of 1.3% in the year to October.
On 22 December, the Confederation of British Industry (CBI) and Accenture's Employment Trends Survey 2014, which covered 323 firms, found that 50% of respondents expect their workforce to grow in number over the next year.
"We want to see everyone enjoy the rewards of the economic recovery," said the CBI's deputy director general, Katja Hall.
"It's a concern that the UK's growing skills gap is now seen as the number one workforce threat to the long-term health of its economy.
"Companies and the government need to work together to find ways to develop skills within the workforce and help employees move into higher skilled and better paid jobs."