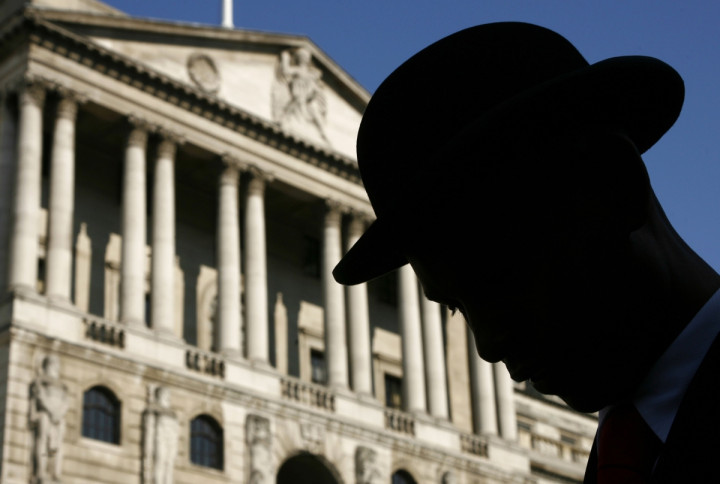 Britain's economic growth accelerated slightly in August as the recovery stays on track to be the fastest of any Western state in 2014.
The National Institute for Social and Economic Research (NIESR) said in its monthly estimate that the UK economy grew by 0.6% in the three months to the end of August, up from 0.5% in the quarter to the end of July. Over the year this represented 2.9% GDP growth.
But there are headwinds to the recovery, which leading forecasters such as the NIESR and Bank of England expect to see 3% or more GDP growth for 2014 as a while.
On-going geopolitical crises in Ukraine and Iraq, economic weakness in the eurozone, and the risk of Scottish independence all hang ominously over the UK economy.
Escalating tit-for-tat sanctions between Russia and the West over the former's military intervention in Ukraine could bring economic pain for both parties. Russia is the biggest supplier of gas to the European Union (EU).
Meanwhile in Iraq, advances by the fundamentalist militant group Islamic State - who have violently taken over vast swathes of the north of the country as well as parts of Syria - threaten the oil supply in the area and wider Middle East stability.
The UK's largest trading partner, the eurozone, is still suffering the effects of its recent sovereign debt crisis and the tough public sector austerity programmes, coupled with financial sector reforms that are sending bank lending into decline, have led to flatlining growth in the single currency bloc.
And there are concerns under the headline GDP figures for the UK. While it has robust employment data, with the number of those in work hitting fresh highs, wages a tenth below where they were before the financial crisis and are not expected to rise again in real terms until mid-2015.
The Bank of England is hinging its timing of a rise in the base rate, which has sat at its all-time-low of 0.5% since 2009 to support bank lending while the economy slumped, on a material increase in pay and a rise in sluggish productivity.
Mark Carney, governor of the Bank of England, has said that rates will only rise gradually when policymakers begin to lift them in order to stave off the threat of any shocks to household incomes.
A premature increase in interest rates could derail the economic recovery by denting household spending because people have to route more of their income towards debt repayments instead.