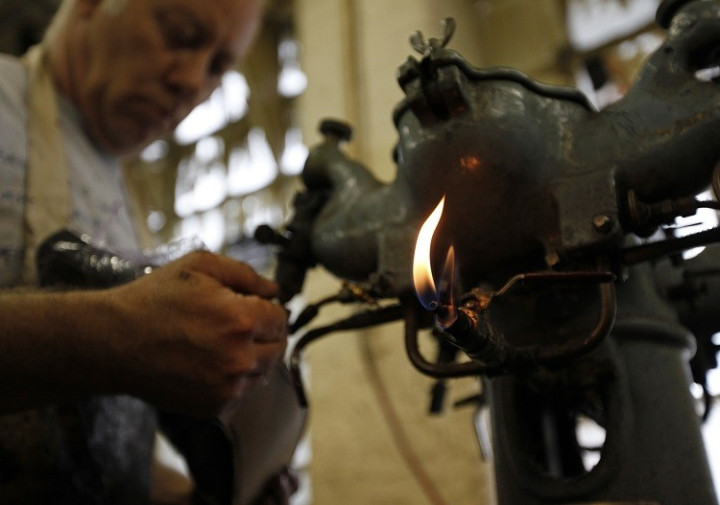 Small businesses are the most confident they have ever been as the UK economy recovers, according to a survey.
This is despite a number of concerning risks hanging over the economy, including the looming prospect of Scottish independence and the on-going Ukraine-Russia crisis.
The Federation of Small Businesses (FSB) said its confidence index hit +41 during the third quarter of 2014, the highest level on record. And 61% of the 2,137 respondents expect to grow in the coming year.
According to the Bank of England's estimate, the UK economy should grow by more than 3% in 2014 – the fastest rate of any developed Western state.
"We're seeing record breaking confidence from our members which suggests small firms will continue to spearhead the UK's recovery," said John Allan, national chairman of the FSB.
"We want policy makers to lock in this optimism and continue to back the self-employed and small businesses.
"As we head in to party conference season, we'll be looking to all the political parties to spell out what they will do to encourage job creation, investment and reward entrepreneurs in the next parliament."
But the potential for a messy exit of Scotland from the UK, with an independence referendum on 18 September, is weighing on the minds of many firms.
Major issues, such as what will happen to business regulation above the English border and what currency would be used, are still unresolved pending the outcome of the crunch vote, which polls suggest is nearly neck and neck between the two sides.
And the tit-for-tat sanctions battle between the West and Russia over the latter's military intervention in troubled Ukraine threatens to pull down the European economy, with the continent relying heavily on Russian gas imports for its energy supply.
While the UK does not directly have much trade with Russia, Europe is the country's largest trading partner – meaning there is the potential for a significant negative knock on effect.
Other geopolitical issues, including the Iraq turmoil sparked by the advances of the "Islamic State", a violent band of Muslim fundamentalists, and a slowdown in powerhouse China's economic growth, both also pose risks and questions to the UK recovery.