UK elections: If 'hanging on' is a measure of success, Corbyn's Labour has gone backwards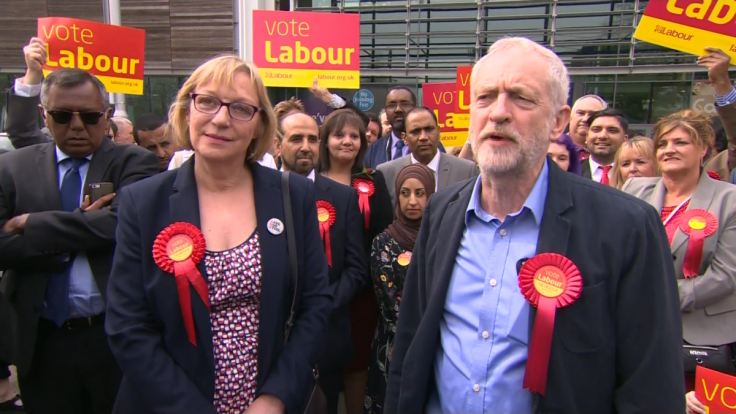 After all the sound and fury (sort of...) of the local election campaign, the results are largely in. The somewhat remarkable result is that not much has changed. This is remarkable because at this stage in the electoral cycle, opposition parties would be expected to pick up seats hand over fist as governing parties get punished for making unpopular decisions.
Polls had suggested Labour could lose around 100 seats, but the party had sought to manage expectations downwards when Jeremy Corbyn suggested that the party wouldn't lose seats. The results with 100 of 124 councils declared showed Labour losing 23 councillors and 1 council. The Conservatives lost 7 seats from their local representation. Liberal Democrats added 22 seats, while UKIP continued to make gains among those "left behind" voters and added 20 councillors.
At 31%, Labour's voteshare was down around 7% on 2012 (the equivalent set of comparable elections). The Conservatives fell by 1% to 30%. UKIP achieved 12% and the Liberal Democrats 15%. For a government implementing unpopular policies and in office, losing such a small number of seats will be seen as a creditable performance for the otherwise embattled David Cameron. UKIP and the Lib Dems will likely also feel pleased with their performance.
Most commentary has focused on the implications for the Labour Party. Jeremy Corbyn has suggested the party has "hung on". Labour looks likely to take the London Mayoralty with Sadiq Khan by a sizeable margin. Holding councils, such as Nuneaton and Exeter, were important holds for the party in England, and a lacklustre Conservative campaign appeared unable to win them back.
Yet, for "hanging on" to be a measure of success at this stage shows how far backwards Labour have travelled since its 2015 defeat. Talk of any "Corbyn bounce" seems a very long time ago. Although Labour's results suggest an average decline in voteshare of around 7% for Labour from 2012, in some places such as key bellweather Nuneaton and some parts of the North East, the party's share declined by around 11-12%. Under Ed Miliband's leadership at the same stage of the electoral cycle in 2012, the party won around 800 council seats and 32 councils.
This is not good enough for Labour to win a general election. Having lost Scotland, it needs a swing of around 13% to win in 2020. According to a recent YouGov survey, only 14% of voters think Labour can win a general election if Corbyn remains leader. Among Labour voters, the figure is only 27%. A third of voters think he should step down now, while 42% of Labour voters think he should lead the party into the general election.
What does this mean for Labour going forward? The party appears caught in a prisoners' dilemma. There is much dissatisfaction among Labour MPs with Corbyn's performance, and much speculation about replacing Corbyn. He is not going anywhere voluntarily. The local election results were so mixed that they provide little excuse for anyone to move against him. Corbyn's supporters have been vocal overnight in telling critics to "put up or shut up" and Deputy Leader Tom Watson has indicated that Corbyn's mandate needs to be respected.
Labour is not good at removing unpopular leaders, as failed efforts to remove Gordon Brown and plotting against Ed Miliband shows. Any challenger would need to be nominated by 20% of the parliamentary party. Any stalking horse candidate would be unlikely to be elected, and the huge influx of new members that joined to support Corbyn's leadership campaign will form the electorate who would select any successor. They are unlikely to vote for anyone from the right of the party or who has had any part in unseating him. In reality, many in the Labour Party appear more interested in controlling the party than challenging for government.
The options for Corbyn's critics are limited. A leadership move now looks unlikely after these election results. Scotland notwithstanding, they were not bad enough for any move against him. The party now seems set for a lengthy period of continued internal squabbling, handing the initiative to the equally divided Conservative Party. Labour looks a long way from being a credible contender in 2020 and these divisions mean it may still have further to fall.
---
Dr Alistair Clark is senior lecturer in politics at Newcastle University. He is the author of Political Parties In The UK.
---
© Copyright IBTimes 2023. All rights reserved.