A UK 3D printing entrepreneur has created a 3D-printed model of his kidney to help doctors cure him after falling ill during a pitch to the NHS about the technology.
John Cousins is the managing director of isodo3D, a 3D printer reseller and service bureau in the UK. Cousins started the business 18 months ago and has been branching out into 3D-printing bone replicas for the NHS.
In October, he was giving a marketing presentation about the technology to Royal Bournemouth Hospital surgeons at his company's headquarters when he collapsed midway and had to be rushed to Southampton General Hospital.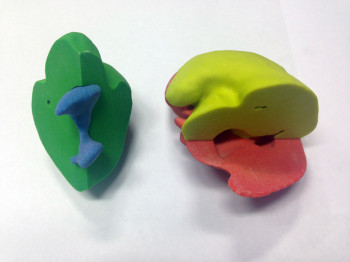 "It was sheer pain, I couldn't take it anymore," Cousins told IBTimes UK. "I was just demonstrating how the machine works, but I was in so much pain that 10 minutes later I was in an ambulance."
It was discovered that Cousins was suffering from appendicitis as well as a large "stag head" kidney stone measuring 3.5cm by 2.5cm, which was causing him a great deal of pain.
With the help of Isodo3D's software specialist Matthew Todd and a 3D Systems ProJet 660 Pro full-colour 3D printer, Cousins was able to help his surgeons plan how to treat him by providing them with a 3D-printed model of the kidney, complete with the kidney stone in the middle.
"We received the CT data from the surgeons. We used Simpleware's ScanIP software to convert CT data into 3D file," isodo3D's operations director Anna Edmonds said.
"It enables you to strip the skin and the flesh off the CT scan of the body, so you're left with the kidney. We then sliced the images to get the kidney stone removed."
Cousins had his two-hour operation for the kidney stone on Monday 12 January, which went well, and he is expected to be discharged from hospital later this week.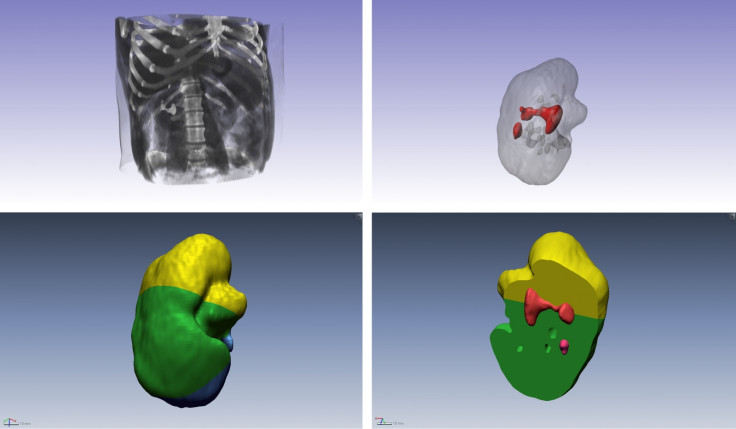 "It costs just £123 to make that model, which took five hours to print, and the benefits are huge. It's giving patients a greater engagement in understanding what the consultant has found, it's fantastic for visuals, it can be used for training and educating staff too," he said.
"It can be used to plan the accuracy of operations and even reduce operation time. In the long run it saves money - for £123, the benefits are amazing and I believe the NHS needs to go down this route sooner rather than later."
Surgeons at both Royal Bournemouth Hospital and Southampton General Hospital are very keen to get 3D-printing technology into their hospitals.
The technology is slowly making its way into the NHS and so far, 12 NHS trust hospitals are using 3D-printed models of jaw bones, hip bones, forearms and cranial plastics to test out implants and plan surgeries.