Demand for farmland in the UK has fallen sharply in the first half of 2016, a report by the Royal Institution of Chartered Surveyors (RICS) and the Royal Agricultural University (RAU) has revealed. Various reasons such as low commodity prices and the uncertainty caused by the Brexit vote have been cited for the fall.
The RICS/RAU survey report shows that average farmland prices in the period declined to £10,750 ($14,014) per acre, as per a transaction-based measurement. In terms of an opinion-based measure (a hypothetical estimate by surveyors of the price of bare land), prices fell by 4% between the first half of 2016 and the second half of 2015.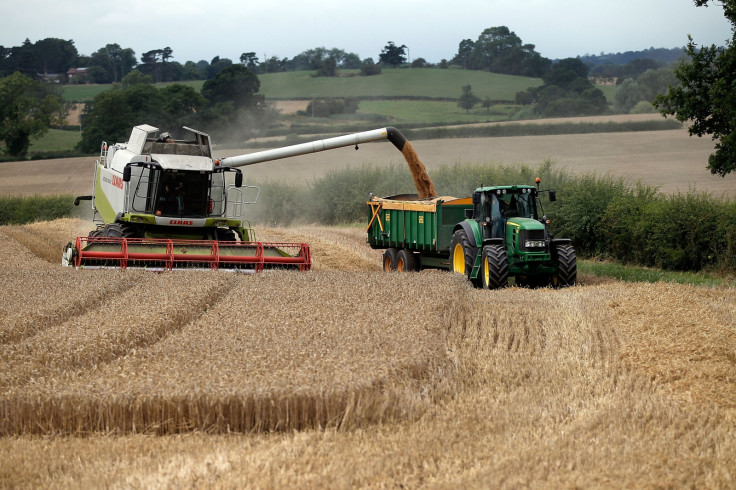 Forty-nine per cent of those polled said they expected prices to fall further across all farm types over the coming year. About 56% of respondents expected a further decline in commercial farmland prices, while 42% expected prices to fall rather than rise for mixed residential land over the next year.
The EU referendum vote has led to confusion over the future of the Common Agricultural Policy (CAP) that provides agricultural subsidies and other financial support to EU farmers, including those in the UK. Many UK farmers are reported to have expressed concern over the non-availability of this support for them once the UK leaves the bloc.
The report, however, points out the UK government's announcement last week that the CAP would be kept intact till 2020 could have changed famers' sentiment. "The government's two or three year safety net was announced after our survey was closed, and, it remains to be seen how the rural land market will perform in light of these medium term measures," Jeremy Blackburn, head of policy at RICS, said.
Referring to commodity prices, Jeff Matsu, senior economist at RICS, said volatility had a negative impact on sentiment in the rural land market prior to the Brexit vote, and the vote only added to the uncertainty.
He added: "Nevertheless, going forward, at least some encouragement can be taken from the potential for the Bank of England's monetary policy stimulus to support activity. In addition, the fall in sterling should prove beneficial to agricultural exporters and farmlands' safe haven status may attract long term investors, particularly for prime holdings."