UK Floods: Thousands of Homes Along Thames Could Face Evacuation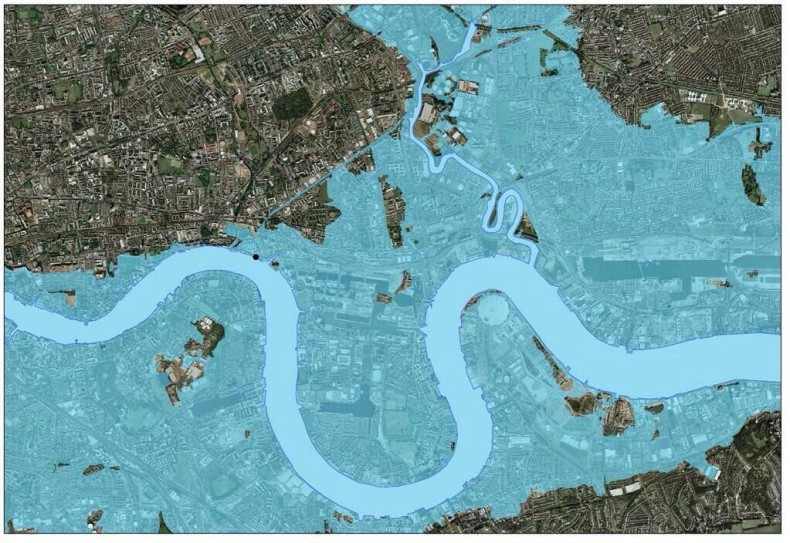 Thousands of residents who live along the River Thames could be forced from their homes as the number of flood warnings rise.
The Environment Agency has issued 14 severe flood warnings along the river through Berkshire and Surrey as river levels remain high and are predicted to rise.
The agency said a further two severe flood warnings remain in force at Saltmoor and Northmoor, including Moorland, and for the A361, East Lyng to Burrowbridge, as flooding continues on the Somerset Levels.
The threat comes as the Met Office issued a yellow warning across the south of England for Tuesday, Wednesday and Thursday.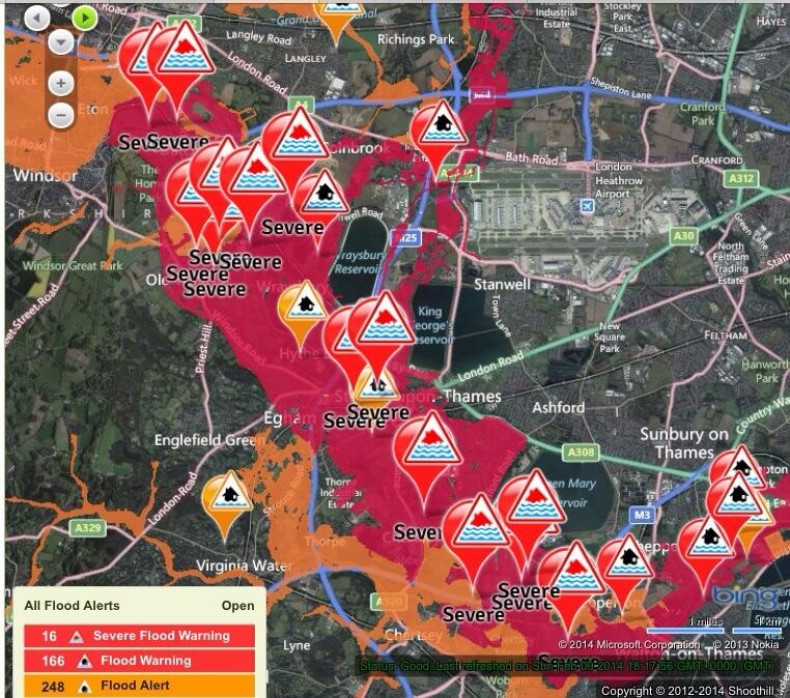 The Met Office said: "Further spells of rain, heavy at times, and accompanied by strong winds are expected during Monday night and Tuesday.
"The public should be aware of the risk of further disruption due to flooding. This is an update to the Alert to include some rainfall amounts. A further update is likely on Monday."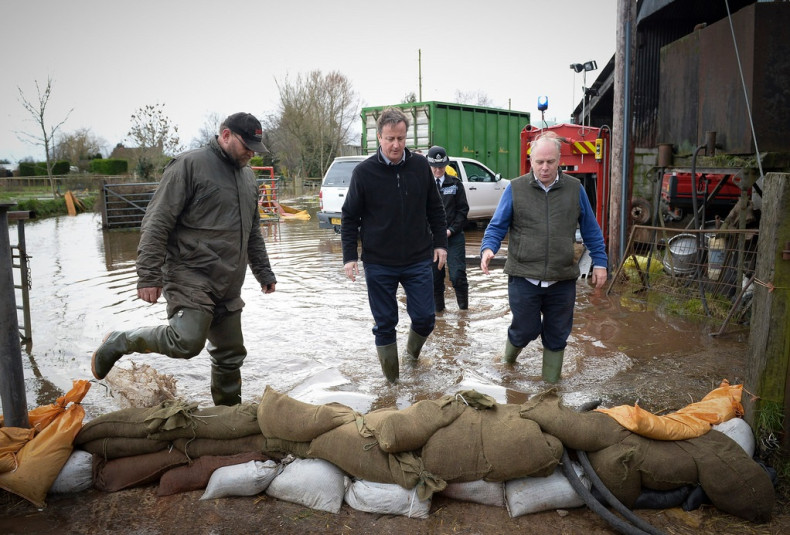 As well as the Thames, the Met Office also warned that river levels are expected to continue rising in the Severn and the Dorset Stour this week.
A further 20,000 sandbags are ready to be deployed to communities at risk of flooding on the Somerset Levels, where Prime Minister David Cameron has visited to see for himself the damage caused by continuous flooding.
Paul Leinster, chief executive of Environment Agency, said: "Our hearts and sincere sympathy go out to those who have already experienced the dreadful aftermath of flooding. Our teams will continue to work around the clock to protect lives, homes, businesses, communities and farmland over the coming days.
"Extreme weather will continue to threaten communities this week, with further severe flooding expected Monday evening into Tuesday along the Thames in Berkshire and Surrey. River levels are high across south west, central and southern England and further rain has the potential to cause significant flooding.
"I urge the public to sign up to our receive free flood warnings, check their flood risk, and keep up to date with the latest situation on the Environment Agency website and on social media using #floodaware."