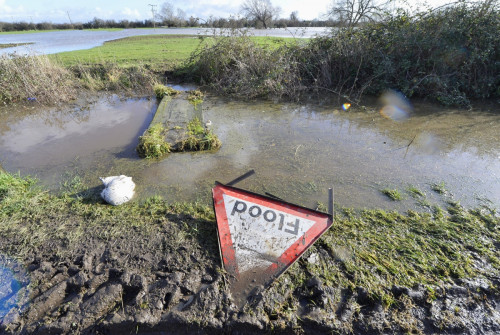 A boy of seven has died and two adults believed to be his parents are in a serious condition in hospital after an incident at a Surrey house.
The cause of the boy's illness is unknown. Police said they were alerted by ambulance crews who were called to the Thameside property on Saturday.
Local police told getsurrey.co.uk they could "not rule out that there may be a link to flooding in the local area".
Anyone in the area around Thameside who begins to feel unwell or shows signs of vomiting, diarrhoea and fever was being advised to seek medical assistance.
The ambulance service said the child was very seriously ill, and a man in his 40s – thought to be his father – was also seriously ill.
The incident was being dealt with by Surrey Police, a specialist team from the fire service, and South East Coast Ambulance Service's (Secamb) hazardous area response team.
A Secamb spokeswoman said a woman, thought to be the child's mother, was also taken to St Peter's Hospital, in Chertsey.
A spokeswoman said: "It [is] unclear as to what caused [the patients] to become unwell."
The Chertsey area is badly hit by floods and ambulance crews reported difficulties in reaching the property.
A further 15 people were taken to hospital as a precaution and nearby homes were evacuated.
Sunbury resident David North was in the area photographing the floods when he witnessed the incident. "This morning, police were everywhere, blocking off access and not admitting people to the area," he told BBC News.
He added that roads in the area had been closed for several days because of flooding.
Chief Superintendent Dave Miller said: "It is very sad that a young child has died earlier today - our thoughts are with his parents who are currently ill in hospital.
"Police officers are currently with them and we will continue to offer our support during this difficult time .
"Our aim is to keep people safe and find out the cause. I would like to reassure local residents our officers are working closely with partner agencies and a full and thorough investigation is currently under way to determine the circumstances around this tragic incident.
"We are currently following various lines of enquiry and it would be wrong to speculate on the cause of death at this stage.
"The cause of the illness is currently unknown but what I can confirm is that the people who were taken ill are from a very localised area.
"We cannot rule out that there may be a link to flooding in the local area and whilst the investigation is ongoing, local residents should follow sensible precautions."