Food prices in the UK fell by the most in more than a year in June as overall shop prices continued to drop, according to a survey. Citing a report from the British Retail Consortium (BRC), the Press Association said food prices were down 0.8% year-on-year last month compared to a 0.3% drop in May.
Deflation in shop prices, including non-food items, accelerated to 2% in June from 1.8% in the previous month – the 38th consecutive month in which prices have fallen.
BRC chief executive Helen Dickinson called the deflationary spiral in shop prices "extraordinary".
She said the falling prices were good for consumers but added that she expects prices to rise again soon.
"While [the deflationary run] has been driven largely by falling prices for non-food items we have, from time to time, seen food in deflationary territory as well – which provides the real boon for household budgets," she was quoted as saying by PA.
"While the good news for household budgets continues, prices in store will eventually rise again.
"However, the time it takes for any price increases to make a re-appearance will depend on a combination of factors including the future value of the pound, commodity prices and any eventual impact of the Brexit vote on input costs."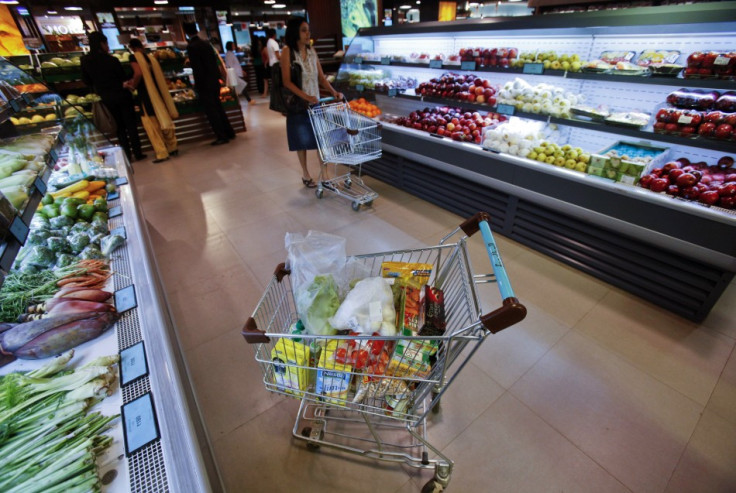 Mike Watkins, head of retail and business insight at Nielsen, added: "Whilst changes in the economic landscape are anticipated next year, the current focus for the industry is the continued deflationary environment.
"This is good news for shoppers who benefit from falling prices but is added pressure for retailers as they balance increased costs from the national living wage and investment in multi-channel, with volatile consumer demand.
"A return to inflation is not expected just yet so it's business as usual over the summer months and encouraging shoppers to keep spending is the priority."