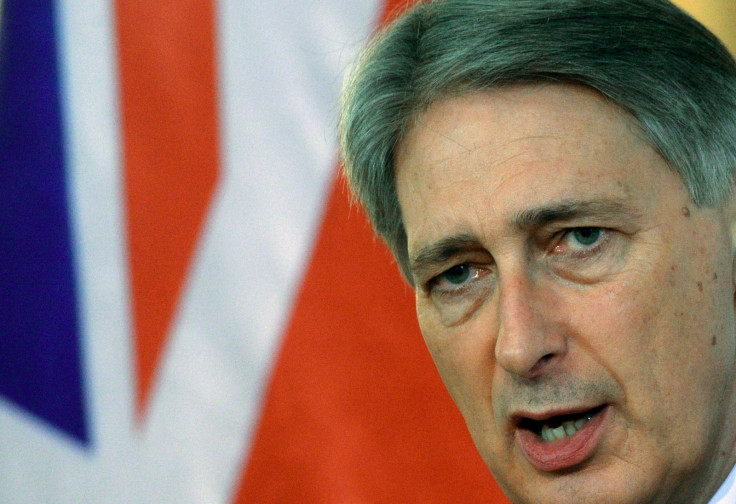 Philip Hammond launched a scathing attack on "apologists" who blame the UK's security forces for radicalising Islamic State (Isis) murderer "Jihadi John".
The foreign secretary criticised people making "excuses" for terrorists by attempting to shift liability onto the intelligence services.
"We are absolutely clear; the responsibility for acts of terror rests with those who commit them. But a huge burden of responsibility also lies with those who act as apologists for them," Hammond said.
The senior Tory also warned attendees at the Royal United Services Institute (Rusi) about the threat from Russia and Vladimir Putin.
"We are now faced with a Russian leader bent not on joining the international rules-based system which keeps the peace between nations, but on subverting it," he said.
"President Putin's actions – illegally annexing Crimea and using Russian troops to destabilise eastern Ukraine – fundamentally undermine the security of sovereign nations of Eastern Europe."
The comments come after "advocacy organisation" Cage came under fire for alleging that harassment by UK security services of Mohammed Emwazi (aka "Jihadi John") led to his radicalisation.
Asim Qureshi, the director of the group, claimed that Emwazi was a "beautiful young man" and said: "it's hard to imagine his trajectory but it's not one that's unfamiliar with us".
The FBI identified the infamous killer back in September 2014, but Emwazi was unmasked as "Jihadi John" by the Washington Post last month.
The US paper's profile revealed that Emwazi, 26, was born in Kuwait but was schooled and lived in London.