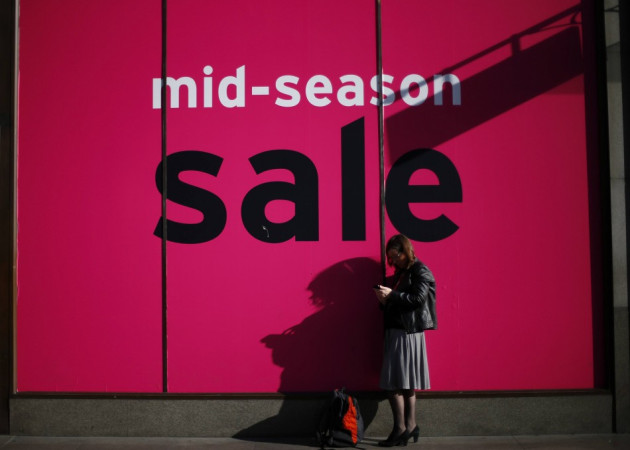 Britain's economy grew 0.3% in the first three months of 2013, data from the Office for National Statistics shows. This is as per forecast and is in line with the preliminary GDP estimate published a month earlier.
Economic activity rose 0.6% in the first quarter of 2013, when compared to the year ago period, as forecast. The annual gross domestic product (GDP) growth too remained unrevised from the previous publication of GDP data.
In comparison, preliminary data from Eurostat showed that the eurozone GDP dropped 0.2% while the EU's GDP fell 0.1% in the first quarter of 2013.
The world's largest economy, the US, grew 0.6% in the first three months of 2013, while the world's third biggest economy, Japan, rose 0.9% in the first quarter.
The UK's services sector, which accounts for about 75% of the GDP, grew 1.6% in March 2013, when compared with March 2012.
Services increased by 0.6% in Q1, 2013, as compared to Q4 2012, unrevised from its first publication a month ago.
Factory output fell 0.3% in the first quarter of 2013. In the fourth quarter of 2012 quarter, output had fallen 1.4%.
The UK avoided triple-dip recession thanks to a growth in GDP in the first quarter, giving David Cameron's coalition government, under constant fire for its austerity measures, a much needed breather.
The International Monetary Fund recently has said the UK's planned austerity measures would hamper economic growth.
"Recent data suggest some improvement in economic and financial conditions, which is encouraging. But the United Kingdom has a long way to go. Investment has been persistently weak and unemployment, especially among young people, is high," David Lipton, the IMF's Deputy Managing Director, said during a 22 May press conference, at the conclusion of the IMF's work in London.
The IMF urged the government to adopt "a multipronged approach" to boost growth by "bringing forward planned capital investment and further modifying the composition of plans to reduce government debt and deficits."