UK government accused of 'systematic attack' on public sector over 1% pay offer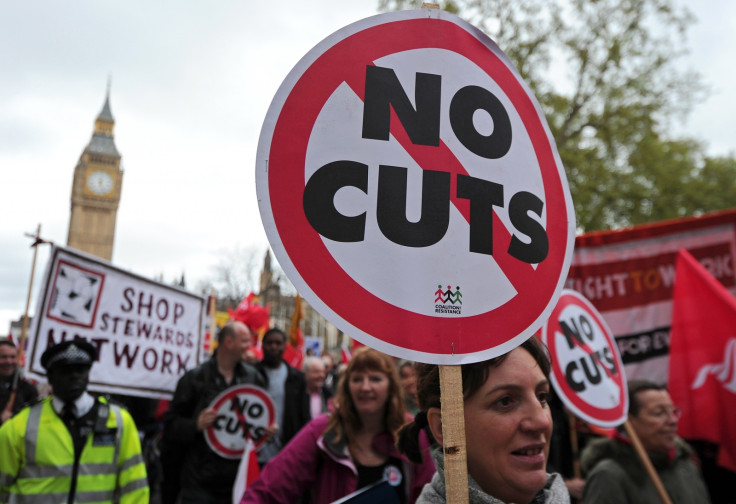 NHS workers, doctors, Armed Forces personnel and prison service staff are all set for an inflation-busting pay rise of at least 1% after the UK government accepted recommendations from a group of remuneration boards.
The move means more than a million public sector workers will receive an average 1% hike in 2016/17, in line with George Osborne's 2015 Budget pledge to cap pay at 1% over the next four years.
Prison service staff will receive a slightly higher pay award of 1.36% because of the Conservatives' pledge of "highly ambitious" prison reforms.
Greg Hands, chief secretary to the Treasury, said: "Our armed forces, NHS workers and prison officers do a brilliant job serving our country but with an increasingly turbulent global economy, pay restraint continues to be a key part of our plan to finish fixing the public finances.
"The independent pay review bodies have worked hard to bring forward a balanced and affordable set of recommendations that delivers on our commitments to increase pay by an average of 1% across the workforces."
The minister also cited figures from the independent Office for Budget Responsibility, which estimated that 200,000 public sector jobs have been protected because of the 1% pay policy.
'War on the public sector'
The measure was first introduced by Osborne in 2010 in the wake of the 2008 financial crisis and as part of his deficit reduction plans. Dave Prentis, the general secretary of Unison, warned that the Coalition Government was "declaring war" on the public sector at the time.
The mechanism is still unpopular with the trade unions, despite the pay rise being above the Consumer Price Index inflation of 0.3% in January.
Gail Cartmail, Unite assistant general secretary for public services, claimed public sector staff had become "whipping boys for the government's misguided and discredited austerity agenda".
Unite assistant general secretary for public services, Gail Cartmail said: "Once again, the hardworking and dedicated employees in the public sector are the whipping boys for the government's misguided and discredited austerity agenda.
"Many public sector staff are enduring levels of poverty pay, while tax-breaks and sweetheart deals for tax-avoiding multi-nationals are the order of the day," she added.
"It is small wonder that the NHS staff are leaving the health service for better pay and work/life balance either in the private sector or abroad. As a consequence, billions of pounds are being spent on agency staff to plug the gaps. This is no way to run the NHS.
"Public services are the bedrock of local communities, but these have been under systematic attack by funding cuts.
"Some councils have lost more than a third of central government funding since 2010, but more and more is asked of them – the latest being chancellor Osborne pushing the onus for paying for adult social care onto councils which can now raise a local precept to pay for these services."
© Copyright IBTimes 2023. All rights reserved.