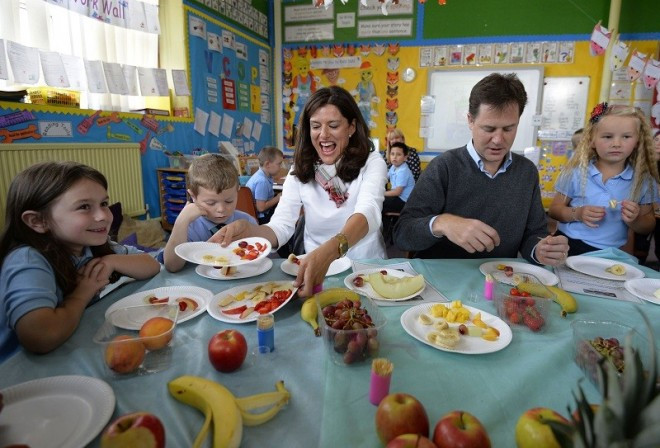 The UK government could help mothers get back to work and generate a whopping £1.45bn for the country's economy with universal affordable childcare.
According to left-leaning thinktank IPPR, the policy move would be an investment that would pay dividends for both family and government finances.
The research revealed that mothers of three and four year olds, lone parents and mothers with fewer professional qualifications are the least likely to be working mums, because of Britain's "lack of flexible and affordable childcare".
IPPR claimed that by increasing the maternal employment rate by just 10%, the move could generate £1.45bn through £500m of extra tax revenue and £950m in lower tax credit and benefit spending.
"The largest savings as a result of higher maternal employment comes from benefits savings - reduced spending on housing benefit and reduced spending on income support and contributory job-seekers allowance," said Dalia Ben-Galim, associate director at IPPR.
He added: "The other economic benefits come from increased revenue through income tax and national insurance contributions. This all amounts to a substantial return to the public purse when maternal employment increases."
The report also said that there is a similar advantage when mothers who are already working part-time increase their working hours and do paid full-time work.
IPPR's calculations found that £700m could be saved if the proportion of mothers working part-time went full-time rose by 5%.
The thinktank argued that other countries have seen the maternal employment rate increase alongside the introduction of affordable childcare.
Lucy Powell MP, Labour's Shadow Minister for Childcare and Children, claimed the study provides further evidence that Labour's plan to invest in childcare is a key step to growing our economy.
"Labour's promise to extend free childcare for three and four-year-olds with parents in work from 15 hours to 25 hours will make a real difference to family finances and the public finances, boosting employment and tax revenue and helping close the employment gap for mothers," Powell argued.
The research comes after the UK government pledged to enable fathers to share 50 weeks of parental leave from April 2015.
Deputy Prime Minister Nick Clegg stressed he wanted to challenge the "old-fashioned assumption" that women will always be the parent that stays at home.
"Women deserve the right to pursue their goals and not feel they have to choose between having a successful career or having a baby," Clegg said.