UK Graduates Report Boost in Jobs Confidence as Economy Recovers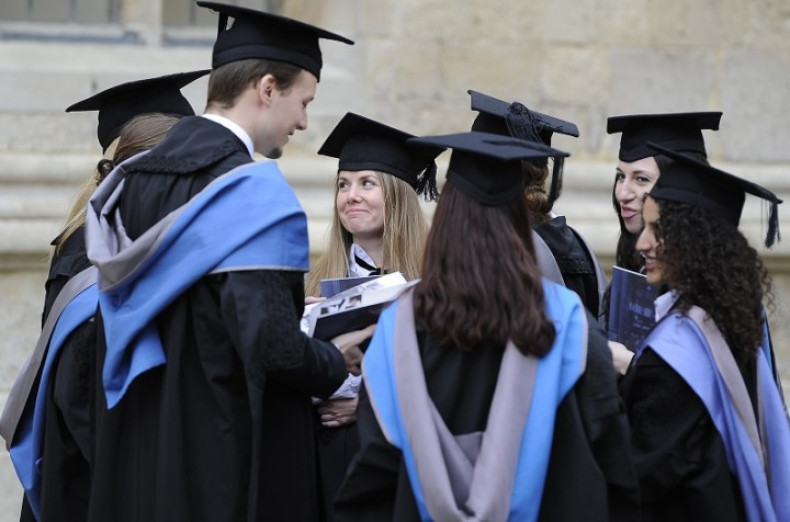 The UK's economic recovery is being felt by young people as final year university students' confidence in the graduate job market is at its highest for more than a decade, according to a major study.
The UK Graduate Careers Survey 2014 report, which was conducted by High Fliers Research and questioned more than 18,000 final year students from the "Class of 2014", found that the percentage of final year students from the country's leading universities expected to start a full-time graduate job straight after university has increased to 25% – the highest proportion since 2002.
The research also revealed that a further 17% of respondents said they would be looking for a graduate job once they had completed their studies and 3% planned to run their own business.
"Finding a first graduate job for after university is no longer something that students do in their final few months of study – nearly half of those graduating this summer from the 'Class of 2014' had started researching their career options by the end of their first year at university and record numbers of students made their job applications to employers up to a year before graduation," said Martin Birchall, managing director of High Fliers Research.
The study also found that the average expected starting salary for new graduates has risen to £23,000 ($39,430, €29,031), only the second time since the beginning of the recession that expectations have increased.
But on average, this year's university-leavers anticipate earning just £300 more than the "Class of 2008" expected six years ago.
Three-quarters of this year's graduates began researching their career options before the start of their last year at university, the highest proportion ever recorded by The UK Graduate Careers Survey.
By comparison, more than five in ten (57%) of those graduating in 2008, 61% of finalists in 2010 and 64% of university-leavers in 2012 started looking for a graduate job before their final year of studies.
In addition, marketing was found to be the most popular destination for new graduates, ahead of jobs in consulting, the media and teaching.