NHS hospitals burned the bodies of dead babies to heat buildings, a documentary into stillbirth and miscarriages has revealed.
Britain's Got Talent judge Amanda Holden took part in a Channel 4 Dispatches investigation to the treatment of parents who lose children during pregnancy.
Filmmakers working on Amanda Holden: Exposing Hospital Heartache discovered that the bodies of thousands of aborted and miscarried foetuses were burned as clinical waste in hospitals across the UK, with some being used to heat NHS buildings.
According to the Telegraph, 10 NHS trusts admitted to burning foetuses with other waste products. Two trusts said the remains were used in "waste-to-energy plants" that generate power from burning rubbish.
The documentary shows how over the remains of over 15,000 babies were incinerated in the last two years.
The Department of Health issued an instant ban on the practice, with health minister Dan Poulter saying the practice was "totally unacceptable".
Holden, who suffered both a stillbirth and a miscarriage, said NHS staff helped her through her loss. However, in the film, she meets parents who said they were treated without compassion or care.
She found that many parents were never asked about what they wanted to happen to their child's remains, with the body being taken away for incineration without consent – most were told how the remains were "cremated".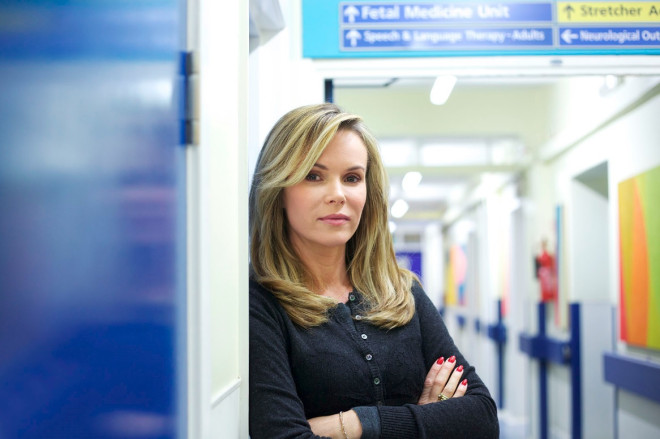 Of the two trusts that used the foetuses to heat hospitals, Addenbrooke's in Cambridge incinerated 797 remains under 13 weeks of gestation. Ipswich Hospital burned 1,101 remains after being brought in from other hospitals.
Poulter said: "While the vast majority of hospitals are acting in the appropriate way, that must be the case for all hospitals and the Human Tissue Authority has now been asked to ensure that it acts on this issue without delay."
England's chief medical officer Dame Sally Davies said she has written to the Human Tissue Authority to ensure guidance on the disposal of foetal remains is clear. Chief inspector of hospitals Sir Mike Richards said: "This breaches our standard on respecting and involving people who use services and I'm keen for Dispatches to share their evidence with us."
A spokesman for the Cambridge University Hospitals NHS Foundation Trust defended their means of remains disposal, saying parents are given the choice and "their personal wishes are respected".
Speaking to the Express, Holden said she hopes the documentary will lead to a change in how parents who suffer from miscarriages are treated: "I was well looked after and cannot thank them enough for the care, compassion and help they gave me during such a traumatic time, but the parents I met while making this documentary told me that the fantastic care I received was not experienced by them. I was shocked at some off the discoveries I made. The problem seemed to be they were not treated with the compassion and dignity that you need most at such a traumatic time.
"There needs to be a clear, national policy. Guidelines should be clearer and properly enforced. The potential for compounding the grief suffered by all the mothers was easily preventable. What happened to me was horrendous but I have moved forward and have managed to draw a line under the subject."
Amanda Holden: Exposing Hospital Heartache is on Channel 4 at 8pm tonight (Monday)