A steady slowdown in the house-price surge was one of the major economic stories of 2014, though the market was still recovering strongly from its post-financial crisis slump.
According to the Nationwide house price index, the rate of growth in the average value peaked at 11.8% year-on-year in June, before slowing markedly to 8.5% – the lowest reading for the year – in November.
We enter 2015 with the strongest headline economic growth in the developed Western world and reforms to the stamp duty system that cut the property transaction tax for 98% of homebuyers.
So what is going to happen to house prices across the year? Will the market pick up again? Or will the general election and ongoing weakness in wage growth weigh it down?
"We're expecting a little bit of a slowdown in 2015," Susan Emmett, head of residential research at estate agency Savills, told IBTimes UK.
"That's really as the market takes a breather. We've seen a lot of growth over the last 18 months, a lot of it driven by London, and we think that affordability pressures are tight."
Andrew Goodwin, senior UK economist at Oxford Economics, agrees. He also expects price growth to slow.
"I think the market peaked around the summer of 2014 and we've seen it come off the boil since," he said.
According to the Office for Budget Responsibility (OBR), the UK's independent fiscal watchdog, house prices will have grown by 10.2% on average across the whole of 2014. The following year, this will slow to 7.4% – still strong growth but a marked drop in pace.
But Savills expects just 2% house price growth on average for the UK in 2015, excluding new build homes. Though the forecasts vary, there is a consensus on the market slowing down. So what's driving this?
Affordability
The central issue in the UK housing market is undersupply. There simply are not enough homes to match demand. Before it was axed in 2010, the government's National Housing and Planning Advice Unit said the UK needed 290,500 new homes annually until 2031 if it is to keep up with demand.
House building is rising sharply but still falling well short of what is needed. Official figures show that in England, there were 137,890 housing starts in the year to the end of September 2014. That is up 19% annually, from 115,940.
This will not change soon and is the fundamental problem underpinning rising house prices. What is weighing them down is substantial fiddling by regulators on the demand side.
Both the Bank of England and Financial Conduct Authority (FCA) have moved to tighten the mortgage market. There were concerns that as house prices rose so strongly, people were stretching themselves financially to take on the larger mortgages.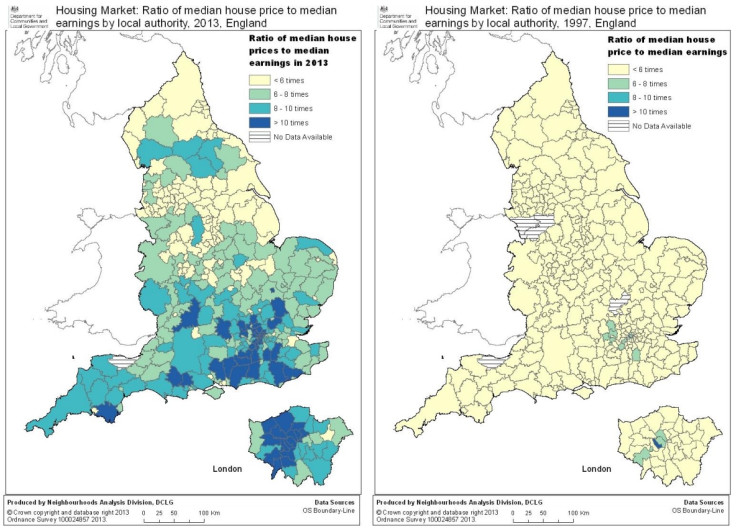 Repayments on bigger mortgage debt are manageable because interest rates are low. But when rates rise, money currently being spent by households in the economy will be re-routed to debt larger repayments – trimming growth. A minority may even be pushed to default.
To mitigate against an interest rate shock, the FCA has forced lenders to conduct stricter affordability tests on potential borrowers, to make sure they can handle higher rates or a sudden drop in income.
And the Bank of England has capped mortgage lending. Banks can now only make up 15% of their net new mortgage lending with loans worth more than 4.5 times an applicant's income.
The average UK house price as of November 2014.
Nationwide: £189,388 (+8.5% y/y)
Halifax: £186,941 (+8.2% y/y)
Rightmove: £267,127 (+8.5% y/y)
Mortgage approvals have fallen sharply across 2014. In January, there were around 76,600 mortgage approvals for home purchases, according to the Bank of England. In October, this had slumped to 59,400.
"What we've seen recently is activity in the market starting to tail off a bit, which we think is a reaction to the changes to the affordability checks that were put in place," Goodwin said.
"That seems to have rationed mortgage credit somewhat and taken the edge off the excesses in the market."
Rates hike?
The UK economy is set to grow by 3% in 2014, according to the OBR, before slowing to 2.4% across 2015.
There are a number of headwinds facing the economy. The renewed slowdown in the eurozone, a sanctions war between Russia and the West over the former's actions in Ukraine, and slower growth in key emerging markets such as China all point to a weakening outlook for the UK.
"The big issue in terms of the housing market would be if any of those factors cause a problem in the banking sector," Goodwin said.
"Most of those issues would I'd have thought been fairly well contained. The banking sector shouldn't be unduly affected and therefore the supply of mortgage credit shouldn't be cut off as a result.
"I would tend to suggest the market should be fairly insulated. What is more important is domestic economic conditions. Obviously whether the Bank of England starts to move on interest rates will be crucial and those domestic factors are likely to outweigh anything from outside."
The prospect of a hike in interest rates is already working to subdue the mortgage market. The Bank of England has held its base rate at 0.5%, its all-time-low, since 2009 to fuel the economy with cheap credit while it was sluggish.
But now the economy is improving, policymakers are on the brink of raising rates again – meaning higher mortgage costs. Most economists expect the central bank to move at some point in 2015, probably at the start of the second half.
"It's something that has been talked about for a long, long time," Emmett said.
"I think lenders, with all the stress testing, are building it in. So we don't expect any immediate effects, but we do think it will keep a lid on the market.
"It will temper price growth over the next five years because borrowing will cost more. That as well as the [stricter affordability tests] will basically prevent prices from taking off much more than what we're forecasting and transactions from going back to where they were at the height of the market.
"That's quite significant, because far fewer people are buying and selling than what we saw in 2007. We don't expect a return to that."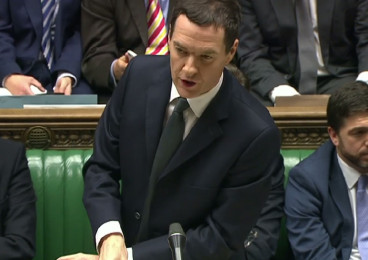 Stamp duty reform
In his Autumn Statement, Osborne flattened the "slab" stamp duty system as well as raised rates for those buying the most expensive homes.
Under the old regime, the price thresholds at which the stamp duty rate went up were absolute. For example, a person who bought a house for £250,000 would pay a 1% rate. But if they paid £250,001 – the threshold for the next tax level – they would pay a rate of 3%. This encouraged bunching just below each cut-off.
Now it is like the income tax system. You only pay the higher rate on the portion of the property price that falls within it. So in the above example, 1% would be paid up to £250,000, then 3% would be paid on the £1 that fell into the next category.
There has been some suggestion that, as the market adjusts to the new thresholds, prices will rise sharply in the short term. This is because buyers will have less to pay in tax and so have more money for a deposit, making them more inclined to get a bigger mortgage and pay a higher house price.
"Overall, we don't expect it to push prices up significantly," Emmett said.
"What it may well do is have an effect on sentiment. So we might see more people coming to the market, we might see a greater number of transactions in spring as people realise there are savings to be had."
Mansion tax
The general election in 2015 is giving some of the housing market a moment to take its breath. Polls show there is little to split support for the incumbent Conservatives and the opposition Labour party.
Many investors, particularly those from abroad, are waiting for the outcome before they pour any more money into London property.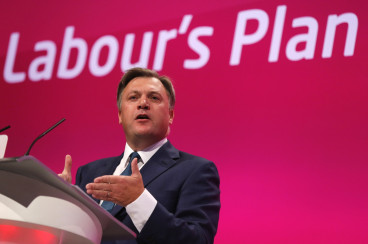 This is because of the Labour party's commitment to a so-called "mansion tax". Though policy details are sketchy, Labour said if it triumphs, it will bring in a new annual tax on those who own property worth more than £2m.
Chancellor George Osborne has already targeted foreign property investors. Capital gains tax never used to be levied on them. But it will be from the 2015/16 fiscal year.
"We're pretty sanguine to be honest," Goodwin said of the impending election.
"I think the only part of the market which maybe at threat is the higher end, in particular people looking for £2m-plus houses reacting to threats from the Labour party to introduce a mansion tax.
"But even that, after the changes to stamp duty last week, I would suggest would be less of a risk than it was previously."
Emmett said the election has the potential to "cause a lot of uncertainty and people do worry".
"There is a chance that at the top end, people will sit on their hands for a bit to see what happens," she said.
"It's worth saying though that the mansion tax proposals have been watered down quite a bit from what they originally were.
"The last announcement Ed Balls made did... temper the idea quite significantly, particularly for people in the two million to three million price bracket, where he brought in effectively a ceiling saying that they will pay no more than £3,000 – which is more manageable than what we were expecting."