UK House Prices: Third of Mortgage Owners Will Struggle if Interest Rates Hiked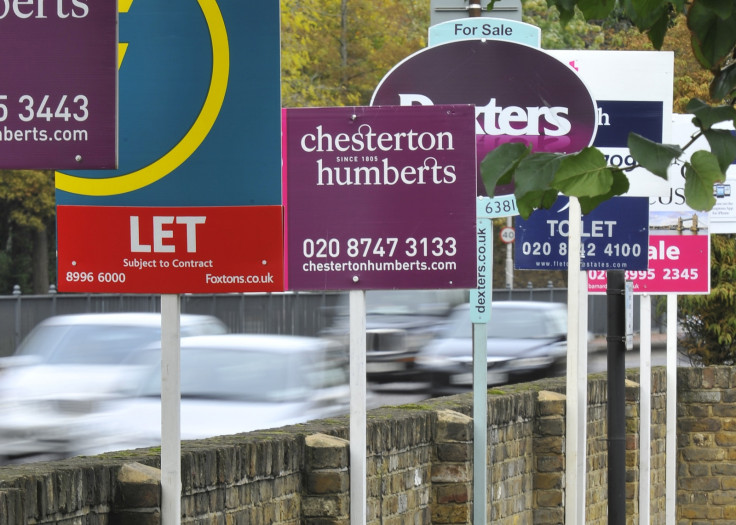 ICM research revealed that around a third of Britons will struggle to pay for their mortgages if interest rates are hiked to 2%.
The poll of 2,050 Britons, taken between 5 November and 6 November, also showed that those in the south east of England are the most worried, with 39% voicing concerns that they would severely struggle to pay the extra monthly amounts following a rate hike to 2%.
As an example, if someone owns a £100,000 mortgage and pays a 2.5% variable rate, a 2% hike means an extra £100 to the monthly bill.
The average UK house price in August 2014 was at £274,000 (€345,052, $437,283), according to the Office for National Statistics.
This equates to the average property price of £285,000 in England, £172,000 in Wales, £143,000 in Northern Ireland and £200,000 in Scotland.
The Bank of England has kept UK interest rates at a record low of 0.5% since 2009.
A Reuters poll of economists recently predicted that the BoE will raise interest rates from their current record lows around June 2015.
According to the Reuters survey of 54 economists, the central bank is tipped to gradually start raising interest rates from the middle of next year, thanks to faltering growth and weak wage increases as well as underlying risks from the eurozone.
However, BoE officials have said that any interest rate hikes will be gradual, indicating that it will only rise by 0.25% with each increment.
However, the ICM poll was not the first set of data to warn that Britons will struggle to pay for their mortgage if rates rise, due to many securing 90% loans but with modest salaries.
Shareamortgage.com research revealed that Britons can barely afford to pay for living costs, let alone spend on rent or a mortgage, which is therefore making it near impossible for millions to get on the property ladder.
According to Shareamortgage.com, the cost of living in the UK averages £13,281 (€16,707, $21,666) per person but the yearly average wage stands at £26,500.
This would leave only £7692 after living costs and would rule out getting a mortgage under affordability checks.
Another survey showed that nearly a quarter of all tenants in the private rented sector believe they will never be able to afford their own home and therefore will be renting forever.
According to a YouGov poll, commissioned by estate agents Knight Frank, 24% of the 3,500 private tenant respondents said they expect to always be renting, while a further 15% say they would be in the sector for a further five or more years.
Meanwhile, the BoE capped mortgage lending on 1 October while the Financial Conduct Authority installed new affordability checks for homeowners.
This is designed to make sure that Britons are able to withstand a rise in rates when obtaining a mortgage.
© Copyright IBTimes 2023. All rights reserved.