UK house prices: Nationwide reports growth slowdown amid concerns about soaring demand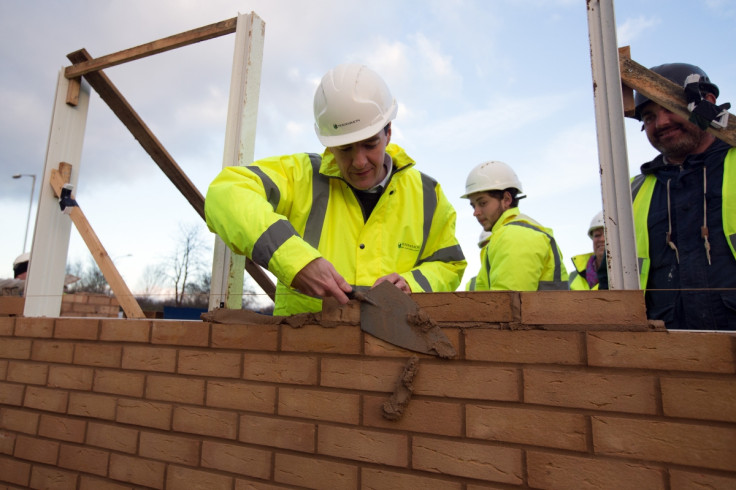 Nationwide has reported that the rise in house pricing is slowing down. The building society's house price index revealed on 27 November that monthly change in property value was at its lowest since June 2015.
With month-on-month growth at 0.1% in November, house pricing has shaken off the slump at the end of the summer, but compared to the 0.4% average growth at the beginning of 2015, it is better news for those aspiring to buy a house. Meanwhile, because of strong growth in the past two months, the quarterly increase was at its highest since October 2014.
Nationwide chief economist Robert Gardner said that house price growth was finally sluggish enough to be in line with wage rises. "While this bodes well for a sustainable increase in housing market activity in the period ahead, much will depend on whether building activity can keep pace with increasing demand," he said.
"Surveyors have continued to report a dearth of properties on the market in recent months, with the number of available homes reportedly at the lowest level since the late 1970s."
It is estimated that the average UK house price is growing even faster than Nationwide's calculations. The building society's estimate of 3.7% annual growth is likely at the bottom of the estimates.
In response to the ongoing house price issue in the UK, Chancellor George Osborne said he would boost development by adding 400,000 homes to the market, half of which would be sold at a 20% discount to first time buyers. However, with a rising demand for houses, many have said that number would not be nearly enough.
"It remains to be seen how the chancellor's measures in the Autumn Statement affect the housing market," said Howard Archer, chief economist at IHS Global Insight. "In the near term, it is very possible that the decision to impose a 3% surcharge on stamp duty on purchases of buy-to-let properties and second homes from April 2016 will lead to an increase in housing demand and exert upward pressure on prices as prospective buyers look to beat the increase."
Archer said the property market would likely boom for a while, with solid increases expected over the coming months, and that the bearish methods used by Nationwide should be considered. "At the top end, latest data from the Halifax show that house prices were up 9.7% year-on-year in the three months to October."
© Copyright IBTimes 2023. All rights reserved.